Submitted by Paula R. Lowe for the South Sound Wedding Show
Every year more than 40 percent of engagements occur between Thanksgiving and New Years. In January, most engaged couples start looking for wedding sites, photographers, apparel, cake bakers and everything they will need for their wedding.
Fortunately local couples can find what they need at the South Sound Wedding Show on Saturday, February 4, at Marcus Pavilion at Saint Martin's University in Lacey.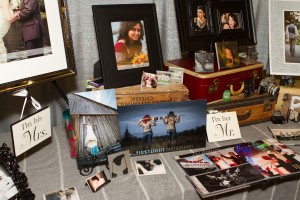 Couples not only plan their wedding and reception, but they may also plan – or at least attend – other engagement celebrations from bachelor and bachelorette parties to brunch on the day following their wedding. It's a lot to manage and can be overwhelming, especially when most couples work full-time, too.
Prepare to attend the South Sound Wedding Show
Before you attend the show, take a look at the website to see pictures of previous shows, look at the list of wedding professionals who will be at the show, and see what other features the show offers.
Make a note in your calendar of the show date and time, so you don't miss it.
Write a list of wedding professionals or services that you are looking for, so when you arrive at the show, you will spend more time visiting the professionals you need.
Use the show program to make notes about various vendors that you like.
Consider creating an email for your wedding so you can track your wedding emails more easily.

Learn about incredible local venues and meet vendors at the South Sound Wedding Show. Photo courtesy: Alderbrook Resort & Spa.

Bring pre-made labels with your name, email, phone number and wedding date so you can quickly register for prizes and other opportunities. Plus labels are more legible than handwriting.
If you have Pinterest boards, a wedding notebook or fabric color swatches, bring those to the show to share with wedding professionals that you might consider hiring.
Wedding show vendors often offer special pricing for wedding show participants, so bring your checkbook, debit and credit cards so you can make deposits with selected wedding professionals, if you are ready to book with them.
At the show you will get a bag with South Sound Wedding & Event magazine plus promotional items and announcements of wedding events. Be sure to look through your bag within a day of the show to attend the open houses, workshops and events listed.
For the best price on tickets, purchase them online before the show. The sooner you purchase them, the lower the cost. Tickets will also be available at the door.
Looking for wedding ideas?
There are a variety of local weddings featured on our magazine's website. You can also find wedding trends, tips, ideas and wedding professionals.
South Sound Wedding Workshop in Olympia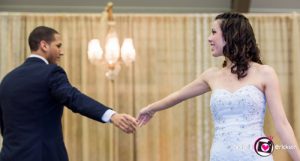 South Sound Wedding & Event magazine presents the free South Sound Wedding Workshop on Thursday, February 23, from 6:00 to 8:00 p.m. at Indian Summer Golf & Country Club. This intimate event allows couples to spend more time talking to wedding professionals, sampling food, touring the venue, and learning wedding planning tips from some of the professionals. Register for this free workshop here.
Happy wedding planning!
                                                                                                                    Sponsored