Here at the bottom of the Puget Sound, surrounded by the beauty of Washington State, we have access to some of the most iconic wilderness regions in the United States, all just a short drive from our homes. While many will visit the protected lands of the Pacific Northwest once or twice and call it a year, we now have ten opportunities to visit our national parks free of charge. Starting in January 2017, ten fee-free national park days will be available to you and your family, giving you the perfect excuse to load up the car and rediscover the beauty of Washington State.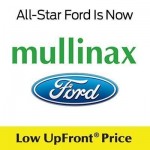 Living close to both Mount Rainier and Olympic National Parks, we have two of the most scenic areas in the world close to our homes. This isn't hyperbole; it is a fact. Olympic National Park is one of the most-visited national parks in the country and has been for decades. Year round, both Mount Rainier and Olympic National Parks inspire wilderness adventures and fuel our wanderlust. Thanks to Olympic National Park, we can connect with pristine wilderness with ease, exploring glaciers, rainforests, lakes, rivers, and the wild Pacific coastline. In Mount Rainier National Park we get to experience a different world of adventure, leading us to lakes, waterfalls, and sweeping vistas of a mesmerizing, active volcano. While there are literally hundreds if not thousands of possible adventures for you and your family in both local national parks, we recommend the following schedule to maximize the free entry dates.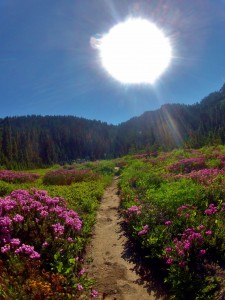 The ten entrance free days for 2017 will be:
January 16, Martin Luther King, Jr. Day
February 20, Presidents' Day
April 15-16 and April 22-23, National Park Week
August 25, National Park Service birthday
September 30, National Public Lands Day
November 11-12, Veterans' Day weekend
To continue your national park adventure beyond these ten fee-free days, pick up an annual $80 America the Beautiful National Parks and Federal Recreation Lands Pass. This pass, which is a one-time fee for the entire year, allows unlimited entrance to more than 2,000 federal recreation areas, including all national parks. This is one of the best things you can buy if you love our public lands. Another awesome part of our national parks involves the free or discounted passes available for seniors, current military members, fourth grade students, and disabled citizens. Passes can be purchased at Olympic and Mount Rainier National Parks, National Forest offices, and REI in Olympia.
Finally, once you have purchased your pass and planned your trip, make sure you pick up a guidebook to Olympic National Park and the Olympic Peninsula or Mount Rainier National Park to ensure you have the greatest adventure possible. Whether you choose to hike an old favorite or discover somewhere new to create lifelong memories, the ten free days in Olympic and Mount Rainier National Parks this year are sure to reconnect you with the majesty and beauty of the Pacific Northwest.