The south Puget Sound region is experiencing an affordable housing crisis. Homes First, a local nonprofit with the mission to provide safe, healthy, affordable rental homes to those living at less than 80% of the area median income has had to decline nearly 800 inquiries just this year because there simply is not enough affordable rental units available. They also decline opportunities to purchase houses weekly due to lack of investment capital. In an effort to further the Homes First mission and better serve the Thurston County residents, the nonprofit organization is launching a unique investment opportunity to help the community while receiving a positive return financially and socially.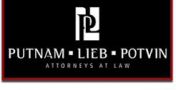 Trudy Soucoup, CEO of Homes First explains, "Our goal is to have immediate funding to address the ever growing need for affordable housing in Thurston County. Recent studies by Thurston County show that we have 12,000 households who are on the edge of homelessness and struggle to stay housed, with 750 more households are homeless."
"By inviting our community to invest in housing we are not only able to buy the right houses, at the right price when they are available, but we are engaging investors in solving the problem," continues Soucoup. "Rather than relying on the government funding cycles alone to invest in housing, we'll be able to jump on opportunities as they arise." 
Soucoup claims this investment program is the first social impact investment initiative in South Sound. She encourages local residents to consider it as an investment alternative. Investing in Home First local residents could potentially earn as much as 3.5 percent over five years. Interest would be paid out quarterly. Semble, a financial organization out of Seattle, who partners with banks and nonprofit organizations to offer social impact loans, will manage the Homes First investments.
Semble believes Homes First is an innovator in Thurston County with this loan initiative by enabling more Thurston County residents to find homes other than cars, shelters or the streets. Semble and Homes First are working together to raise $2 million in investment funds from community supporters in order to purchase and renovate more properties and to develop homes for those who need them most.
Homes First started in 1990 to support the health of the local community by providing affordable rental housing. Originating from a task force concerned about the homeless and affordable housing, Homes First currently owns and manages 37 properties with 86 rental units and 200 tenants. Soucoup explains there are other organizations that provide rental assistance to get people in housing such as rapid rehousing or provide rental assistance in forms of vouchers. "However, these programs are only successful when there are actually homes for people to live in that they can afford. Homes First provides and maintains homes in which other programs can place people. Of the 800 household inquiries we receive, we regularly hear that those families have vouchers or assistance but can't find landlords who will take them. That is the Homes First niche," she says.
"We are the landlord who wants to help people find a home they can depend on and treats them with dignity and respect. We also work hand in hand with many of the rapid rehousing organizations and other nonprofit organizations that have clients who need housing in order to be successful. Case management and support is far more likely to take hold if people have a safe, healthy and affordable home in which to receive services," Soucoup adds.
"The most gratifying aspects of my work with Homes First is that every day I know I have made it possible for over 200 of my neighbors to have a better life and hope for their future, and the future of their children. We have so many amazing stories from the people who have actually experienced the help from the community and Homes First," Soucoup says.
"It is exhausting and stressful work to meet the needs for affordable housing in our area. I can see so much need that still needs to be addressed but I know our model works and has worked for almost 27 years. I know if we keep just working at it and get more of our community members involved we can continue to grow that impact," she says in summary.
Visit the Homes First website to learn more about their affordable homes program. And visit the Semble website to learn more about making a socially responsible investment to help out the local community in need of housing.
Homes First
5203 Lacey Boulevard SE, Suite A
Lacey, WA 98503
360-236-0920