When Sherry Boutwell first joined the Livestrong Program at South Sound YMCA, she was apprehensive. A bout with breast cancer had left her unsteady on her feet, unable to lift objects without her lymphedema sleeve and suffering from what she calls 'chemo brain.'
"I signed up, but I was scared," she says. "I thought, 'What can't I do? My balance is way off and I'm not supposed to get on my knees.'" But once the twelve-week program started, she saw how the instructors adapted exercises for participants and how much support the group offered. "It's an opportunity to address issues of cancer-related physical and mental conditions," she says. "It such a strong support group."
The Livestrong program is designed for cancer survivors to strengthen muscles, increase flexibility, and improve endurance. In 24 sessions, participants learn how to use different machines and take classes like yoga, tai chi, body pump, and body flow, which Livestrong instructor Jan Walsh explains as "yoga with some pilates."
"The Livestrong program emphasizes both the physical and support aspects of being a cancer survivor," says Walsh, a breast cancer survivor herself. "I think for a lot of people it really helps get past the void that's there when you're done with treatment." Twelve weeks of membership is provided by the South Sound YMCA and the enrollment fee is waived if they decide to join once the program is over. The classes are offered at both the downtown and Briggs YMCA branches, although the upcoming session will be exclusively at Briggs.
To start, Walsh provides a tour of the facility, introduces the cardio and weight machines, and shows people how to use them. "There are people who come in and can't do certain things because they have bad knees or lymphedema," says Walsh. "We work with them to determine what they can and can't do and make sure they feel that's okay."
Each session is 90 minutes, and they usually begin with group counseling time, followed by a stretch in the gym, a snack, and more group time. "We have a series of guest instructors," says Walsh. "There's a psychologist and a nutritionist who come in."
Groups tend to develop strong bonds, she says. "The support is amazing. I have somebody downtown with stage 1 or 2 ovarian cancer. People were bringing in hats for her, various things. They're very kind and they become very close."
Boutwell agrees. "We talk about things like surgeries, doctors, hospitals. We give each other strength and give each other hope," she says. "We're all honest and open with each other and we talk about things that would be embarrassing to other people. We're armored with wisdom so we can help others in the community."
Conversations can include frank discussions of breast reconstruction, what it entails and how well it did – or didn't – go, says Walsh. "It's interesting to hear the men in the group responding to this and saying, 'Why are you going through another reconstruction? You're just fine.'"
Instructor training is provided by Fred Hutchinson Cancer Research Center as well as the Livestrong Foundation. "That's important, because we know a lot about cancer," she says. "We're able to determine if we need to alter anything for the participants. There's a lot of modification and adaptation."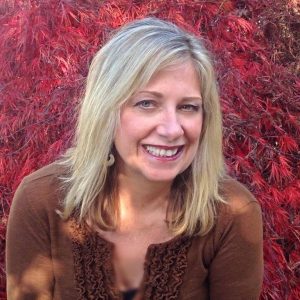 Part of the process is rediscovering what your body can do, says Walsh. "When you get done with treatment, you don't really trust your body. It's kind of betrayed you a little. You want to learn what you can do now, and Livestrong gives you the opportunity to try different things. Our goal is to get everyone to feel more comfortable in their body and in the YMCA."
In one case a participant had gained a great deal of weight. "We had a machine where people were able to lift their bodies up," says Walsh. "She looked at me and said, 'I can't do that.' When she would lay down on a bench she couldn't get up either, so I would always make sure I was nearby so I could help her up."
By the last class, the woman had gained enough confidence that she was able to use the machine. "The whole room burst into applause," says Walsh. "You can't get any better feedback than that."
Participants need doctor's approval to be part of the program. As part of the intake process, they're tested on things like endurance, strength, flexibility, and balance. "It's all measured," says South Sound YMCA's Health Innovations Coordinator Jennifer Veitch. "They'll walk for six minutes and see how far they can get. Then they go through the program and get measured again at the end of the twelve weeks."
The next session begins on January 24, 2017. Classes will be held at the Briggs location on Tuesdays and Thursdays, one from 10:00 a.m. to 11:30 a.m. and one from 5:30 p.m. to 7:00 p.m. Gather more information about the South Sound YMCA's Livestrong program here.
Sponsored