I was just 7-years-old when I first discovered Columbus Park, located on the western side of Black Lake in Olympia. Columbus Park is a family friendly oasis, with a wonderful swimming area, playground, candy store, and plenty of fun to occupy a whole summer. It was my home away from home for many years, where I taught myself to dive off the giant, very tall platform, learned to steer a paddleboat, met many new friends, and where I developed my first real crush on a boy.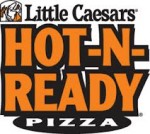 These days, Columbus Park is a little different from the park I knew as a child. The high dive and paddle boats are gone, but on any given day you can still find families enjoying themselves. And what I discovered recently is the history of the park goes back many generations of families.
Long-time park manager Carrie Lerud was like me, spending every summer at Columbus in her younger years. "I actually worked here as a kid so I grew up in the little booth at the entrance when I was 14, 15, and 16," she tells me as we sit down together. Now, as an adult, she has been running the park for the last 13 years and was happy to give me a little history lesson.
According to the original deed, which she was able to show me, the first recorded owners of Columbus Park were the Lehman family. Then sometime around 1909 six different Knights of Columbus councils came together to purchase the property, which included the 26 acres on the lake and 150 undeveloped acres across the street. Also included were 50 rowboats and an eight-unit bathhouse. To help make payments on the property the councilmen came up with the idea to do 50-year leases on parcels of land to other Catholic families to build summer homes. "It was nice for them to come and have a place to bring the family. It was a different community back then too."
Unfortunately, their great plans didn't pan out the way they had hoped. Carrie explains, "Once they got the money in place through some of this lease hold stuff, it sat dormant during the war because nobody was here to take care of it. So at that time it just kind of fell apart for a couple of years." Although they had a non-profit tax status, the organization had no money to make repairs to keep the park running. The councilmen approached the Seattle Archdiocese and offered it to them. "They came down and looked and said no thank you. They said yeah, wow, that's a mess. We don't want it. There's a field over there by the cabins and that area over there, they tried to give to the nuns and they said no thank you, you guys can keep it."
By some miracle the park stayed afloat, probably through the leasing of more land to families. Over the years Carrie says she's heard many stories about the property and it's history. "I know that at one time there is a rumor there was a tavern that was a part of the office. And they actually got shut down because they served to minors, that was my understanding. That was probably in the 1940s or 1950s."
The Olympia Brewery used to have their annual picnics at Columbus Park and Carrie remembers them renting out the entire space. Another family has hosted reunions in the park for close to 75 years. Remnants of the past can still be seen today. The original office is still being used and what was once a fabulous dance hall now serves as a large storage space due to damage from earthquakes. But it's still there to remind people of what once was. "We get the most awesome stories of people that come back. Folks that are in their 80s and 90s who will tell us they had their first kiss in that dance hall."
Many of the first cabins are still standing as well and used as year-round residences today. Carrie tells me they have 43 cabins total, of which 13 are still owned by individual families. When their leases expire, the cabins revert back to park ownership, repairs are made, and they are rented out on an annual basis. Columbus Park also has multiple campsites and 45 RV spaces, some of which families have lived on close to 20 years Carrie says. "We don't fit into any cookie-cutter. We are completely different than any other place in this area or Washington State." How many places can say they are privately owned, non-profit, faith-based, and open to the public?
But it seems to be working just fine for them. With more than 100 years of history, Columbus Park has continued to thrive through economic changes. "We're trying to move us forward a little bit. We want to preserve the history, but we'd also like to offer some other options, like nightly or weekly rentals," Carrie shares. One big change was last year distancing themselves from the Knights of Columbus organization for liability reasons. "Now we say, we are a faith-based organization, with a volunteer board of directors, and our name is Columbus Park."
As we finish talking, I ask Carrie if she has any good ghost stories to share about the park. She just laughs, "No, there's not. I find that interesting just because we've been here so long. Most of the stories we hear are about marriage proposals."
For more information about Columbus Park you can visit their website or Facebook page.