Jessica Aguilar had no desire to give up her cell phone – not for a day, let alone a week. But when NBC's Today Show came calling at Black Hills High School, looking for students willing to conduct a seven day experiment on teenagers' relationship to digital technology, she found herself agreeing.
"I actually did not want to do it at all," says Aguilar, "but my friend Parker was doing it and I figured we could suffer together."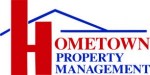 Black Hills High School was one of a handful of high schools around the country that had shown Screenagers, a documentary shot in Seattle that explores the impact of screen time on teens' relationships, school, and family life. "The Today Show called the producers of Screenagers because they were doing a show on digital disconnection," says World History teacher Dave Heywood, whose students participated in the experiment. "They asked which school districts are using this film and we were one of them." The show sent a film crew out to interview students both before and after giving up their phones.
The nine sophomores who participated cited different motivations; Brandon Powell approached it like a science experiment. "I was excited to see what the results would be," he says. "Would there be symptoms like withdrawals? How addicted am I to my phone?"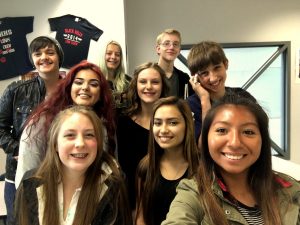 Elena Valencia wanted to see if the ideas portrayed in Screenagers were accurate. "I wanted to know if it was true that we are more open-minded and do more things without our phone," she says.
Once the experiment was underway, challenges tended to unfold along gender lines. The six girls generally cited missing social media and contact with friends and family as the most difficult part, while the three boys all mentioned missing video games. Amber Herzog's parents had already taken her phone away for several months over the spring and summer and she missed being able to communicate. "My relatives live on the east coast and my friends have parents in the military, so I don't usually get to see them unless they come out here," she says. "That was pretty hard because I don't have their numbers memorized."
The effects varied from student to student. Some slept better, others worse, at least initially. "When my phone buzzed at night, it would sometimes wake me up, so I slept better through the night and when I woke up I was ready to go to school and I wasn't sluggish," says Kristin Olson. Valencia had the opposite experience. "On the first night without my phone I didn't sleep at all," she says. "I was restless, but that went away after a few days."
The same was true of focus. Olson found that hers improved, while Johnny Kotek noticed the opposite. "My focus kind of dropped actually. With my phone I'm able to listen to music, which helps my concentration," he says.  "Not having that kind of made everything go a little bit haywire."
In the absence of technology, they had to find other things to do. Kotek says he spent a lot more time thinking and wrote more than usual. Jake McCowan had a similar experience. "I started to write a story," he says. "I did some drawing and some chores and I started filming a movie with a friend."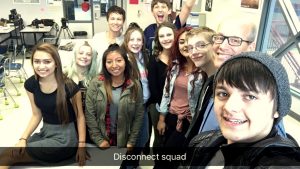 Herzog spent more time with her family. "I was hanging out with my brothers and we have a lot of board games that we hadn't played in years, so I found those. We actually started going outside and jumping on our trampoline, just being kids," she says.
Valencia noticed wherever she was, she was more present. "We went to Rainbow Tracks in Olympia. The last time I was there I was on my phone the whole time taking pictures but this time I felt like I was actually there and engaged. That's what it was like everywhere I went. I wasn't walking and on my phone, I was actually seeing what was there."
In general, the students found the experiment valuable. "I learned that having a cell phone or gaming is really addictive," says Olson. "There's always that point where you think, 'Oh, I want to play this game' or 'I want to check my phone.' You don't need to, but because it's an addiction you have the urge to."
Being away from social media actually proved a relief for Powell. "I didn't have to deal with any drama, and see all the fake opinions on different things and all the arguments," he says. "I didn't have to deal with any of that stress. I just got to be me."
Valencia also noticed the downside of social media. "I can enjoy things better without having to record them or take a picture or tell everyone about it," she says. "You can fill your time without having your phone."
After the experiment, none of them expect to give up technology altogether or even drastically reduce their use, but all said they are more aware. "I'm going to start not using my phone as much," says Parker Janke, a.k.a. the reason Aguilar got involved in the first place.  "I've already turned off my notifications for my social media apps."
Olson plans to set a time limit for how long she's allowed to be on the phone. "I'm also going to make sure that my phone is in the living room when I go to bed so I can sleep better," she says. "I won't have my phone on me during classes."  If Kotek notices his screen time going over two hours, he plans to put his phone away for a few days.
Heywood believes the experiment has brought valuable perspective. "We had a lot of rich conversations around not just how their phone affects them but how it affects their siblings and their parents," he says.  "It's a family issue and it's a societal issue and it's an issue in schools."
But perhaps Powell sums it up best: "There's more to life than just a box," he says.
The Today Show episode featuring the students will be airing in early November.