It is the longest and largest high school relay in the world.
And Dylan Bauer is running in the wrong direction.
Bauer joined 10 of his teammates from Olympia High School's cross country team and Beau Crabill, a senior runner at Capital High School, to compete in the 2016 Portland to Coast High School Challenge in late August.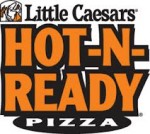 Starting in downtown Portland, the 130-mile relay consists of 36 legs with each athlete from their 12-member team running three rotations.
Bauer, a junior, tackled the opening leg and despite having to make up a good three miles on the competition due to some shoddy volunteer navigation, helped his squad win the event by nearly an hour over the next closest team.
Joining Bauer and Crabill on the relay team were Olympia cross country runners Jack McCauley, Dylan Miller, Kaleb Dickinson-Cove, Zack Sundt, John Han, Ben Van Haitsma, Tilahun Castro, Sam Fleckenstein, Nick Rossi and Max Leung-Wagner, the lone senior for the Bears.
The group covered the distance in a blistering combined time of 14 hours, 37.56 seconds.
"I think we all ran to our potential that day," said McCauley, an Olympia junior who organized the team. "After starting the race going the wrong way, Dylan caught up to the top guy pretty quickly. I went next, we got a lead and didn't look back."
Teams begin the race, which starts a handful of miles into the Hood to Coast Relay, in waves with competing teams being added in intervals.
Bauer and a handful of other runners kicked things off and were immediately guided in one direction to start. It turned out to be the wrong route.
"One of the volunteers pointed us to go one way," Bauer said. "We went a mile and half up toward downtown Portland before we realized that was the wrong way and turned around. It added two or three miles on to it, but we passed all the other people that got a head start within the first two legs."
It marks the third consecutive year the squad has participated in the event. They finished fourth two years ago and third last year.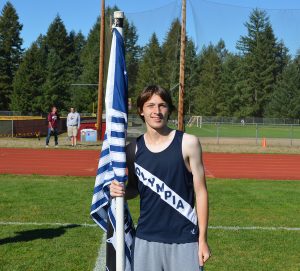 "From a coaching standpoint it's wonderful because they're providing all the leadership. They organized everything," Olympia cross country coach Jesse Stevick said. "One of the things I want our kids to get out of our cross country program is they don't need me. They can continue running on their own. That's what I want them to see. They can keep training, keep racing without someone telling them what to do. I want to inspire them to become those types of runners."
While Stevick was absent from the team's preparation, he was present at the event, participating with his own team in the Hood to Coast Relay.
Once the high school team finished, several runners immediately sought out Stevick, who has won the Capital City Marathon a remarkable 10 times out of the last 11 years – only to discover his group had yet to complete the race.
"We expected him to get there before us and when we were done everyone was asking, 'Where's Jesse?'" McCauley said. "It was pretty incredible that we won by so much. It was an awesome feeling that we finished before he did."
For Sundt, a junior who joined the Bears' cross country team just last year, it was his first time running in the event.
"Jack asked if I wanted to do it. It was an opportunity to race with the team, so I agreed," Sundt said. "I really didn't know too much about it until I looked it up and saw what it was. I really didn't know what I was getting myself into. It looked pretty hard."
Sundt and his teammates, however, made things look easy as only one other competing high school team got within two hours of their final running time.
"It turned out to be an incredible experience," Sundt said. "It was good to be out there with the team. It gets us hyped for the season. I'm not sure it changed our goals for the year, but we are definitely going into the season really confident based on how we did."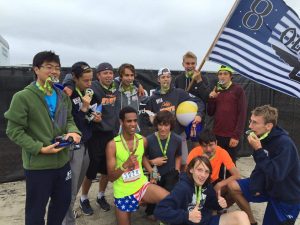 Olympia finished 15th overall at the Class 4A state meet last year, with Miller, McCauley, Van Haitsma, Castro and Fleckenstein all competing at state. Crabill capped his junior season with an appearance at the 3A state meet, helping the Cougars finish 15th in their classification.
"I think we're really strong this year," McCauley said. "I think we have a good shot to win state over the next two years as long as we work hard and come together as a team. This really was a fun way to start the year off."