This forecast calls for Reign.
With a deep talent pool located in Thurston County, Todd Oestreich and Holly Nichols thought it was time the area's elite volleyball players had a club of their own. The coaches created the Oly Reign Volleyball Club.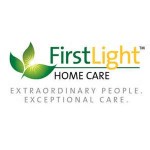 Nichols, who played collegiately at San Jose State University and previously teamed up with Oestreich to coach a satellite team from Thurston County for the Puyallup-based Puget Sound Volleyball Academy says, "we feel like it's time to create our own club."
Oestreich and Nichols are hoping the inaugural year will feature up to six teams with players ranging in age from 10 to 17. The club will compete in Puget Sound Region Volleyball, primarily in Power League competition and USAV National Qualifiers.
Power League, for the Puget Sound Region, was first initiated in 2007 and showcases a linear ranking tournament series, which are played at various sites within the region. Teams will play in tournaments once a month. The series is used to rank teams in each age division and is one of the methods used to provide qualifying and seeding into the regional championships and to the region's National Bid tournament.
Age groups within the Puget Sound Region Volleyball's Power League will be U12, U13 & U14, U15, U16, and U17 & U18 with tryouts occurring in November. The league encompasses clubs primarily located along the I-5 corridor, running between Lake Stevens and Olympia.
"If we don't have enough in one age group (the first year) we may create two in another, a first team and a second just to get the girls the opportunity," Oestreich said, "but it all depends on the turnout."
What types of players are Nichols and Oestreich anticipating trying out for the squad?
"We are a club that wants committed athletes," Oestreich said. "We want athletes who are going to show up to practice, work hard, be a good teammate and be willing to learn both life and volleyball skills. We have always supported the multi-sport athlete as we feel it helps the athlete to be well rounded."
Practices will begin in December with Power League play kicking off in January and Nationals taking place in June.
Rounding up a roster of talented players, however, should not be difficult for the upstart program as Thurston County has developed a rich tradition over the past two decades at the high school level. Olympia and Tumwater High Schools have both won multiple state titles, Capital and North Thurston have each competed in a state final recently and Black Hills, River Ridge and Timberline have all at least placed once at the state tournament over the past dozen years.
"We want to create a competitive club out of the Olympia area to compete at a high level in the Puget Sound Region," Nichols said.
From a coaching standpoint, Oestreich and Nichols already know what it takes to field a competitive squad in the Puget Sound Region. They guided their U12 team to the National Championships in 2014 and their U14 team to the Regional Championship and National Championships in 2016.
"We have had success and it comes from us starting with a core of girls and building around them over the years with the right pieces," Oestreich said. "Our goal is to teach and coach strong fundamentals, strategies and good sportsmanship with quality coaching."
In addition to Nichols and Oestreich, the Oly Reign coaching staff will also feature Micah McBride, Lauren Herseth, and Heidi Oksendahl-Byers. McBride is a former North Thurston High School head volleyball coach. He coached the Rams from 2000 until 2012, leading the team to the 3A state finals during his final season. Herseth is a former Olympia High School standout and a three-time GNAC All-Academic selection at Central Washington University. She is the current Saint Martin's University assistant volleyball coach. Oksendahl-Byers is a former collegiate player at Lewis-Clark State College and Whitworth University and co-owns Steamboat Physical Therapy.
"I think if we have four or five teams that are competitive and we find a group of committed girls to build off of in our first season we would consider that successful," Oestreich said. "We are really excited to see how the community responds to what we are trying to accomplish."
For more information, including details on tryouts, follow the Oly Reign Volleyball Club on Facebook.