Sure, summer is awesome. Concerts, BBQ's, camping, and time spent with family and friends are the highlight of the year. But give yourself a break from tried-and-true, G-rated activities with the return of the Hog Wild Coastal Rally at Quinault Beach Resort and Casino.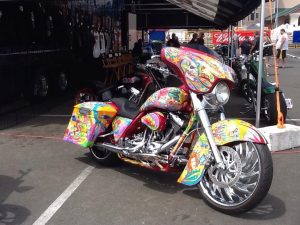 From July 28-31, take some grown-up time to go Hog Wild with four days of music, motorcycles, casino games, tattoo competitions, a beer garden, and culinary feasts. Registration opens at 10:00 a.m., Thursday, July 28 and things don't slow down after that. There are on-site vendors, music, bike activities, and so much more.
Central to the fun will be rocking performances by local music legends. Thursday night's headliner is Corey Daniels, the 2014 Best Country Band in the Northwest. A returning fan favorite, the band plays Friday and Saturday afternoons as well. If you're unfamiliar with their music, or want to get your toes tapping before the show, find samples online ranging from sweet to smokin' hot.
Friday night belongs to the Hell's Belles, a female AC/DC tribute that packs in the fans…literally. Recent Quinault Beach shows have been standing room only and their clean, tight sound makes it obvious how talented they are in their own right. With tours across the globe, enjoy world-class music close to home. There will be a free meet-and-greet with the band on Thursday at 7:00 p.m. in the Ocean Lounge.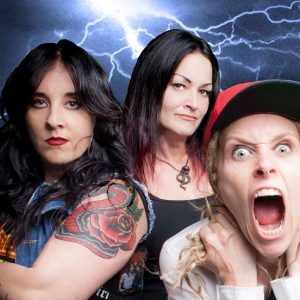 Continuing the theme, Saturday hosts afternoon and evening all-girl tributes to Judas Priest and Led Zeppelin. From 2:00 to 4:00 p.m. rock with Belles Bent for Leather, which features members of Hell's Belles taking on Judas Priest, then from 9:00 to 11:00 p.m. the ladies of Zepparella combine Led Zeppelin classics with their own special spin.
Also performing will be Idaho's Lucky Tongue, a father/sons rock combo recently returned from a tour of the U.K. Their self-proclaimed 'pure, naked, bold' sound will keep things rolling all weekend long.
And rollling's easy with so many bike races, competitions, riders, and fans. Don't have a motorcycle of your own? At 2:00 p.m. on Sunday, July 31, Quinault Beach will draw for winners of two 2016 Indian Dark Horse motorcycles. Sign up online or visit the Q-Club window in the casino for your free rewards card. Members receive discounted hotel stays and earn points that can be used like cash at the resort's shops, amenities, gas stations, and restaurants.
The resort is also offering two- and three-night stay-and-play packages and RV parking options to out of town or staycation-seeking visitors. Simply call 888-461-2214 for the best deals or to make reservations.
Want to bring your two-wheeled baby and participate in all the fun? VIP registration is available online or by mail and includes an event t-shirt, pin, tag, and badge, buffet dinners Friday and Saturday, the Poker Run and Poker walk, bike games, VIP concert seating, and much more. Funds raised help benefit charities throughout Grays Harbor county and small businesses across the region.
For an hour by hour schedule of activities, visit the event page or follow the Quinault Beach Facebook page for details, photos, and last-minute additions. Contact the resort with questions online or by calling 888-461-2214.
No matter the weather, a Hog Wild weekend insures your summer is more than playdates and animated movies. Take a breather to rediscover your wild side, but—if you're anything like me—schedule a spa trip to recover afterwards.
Sponsored