Ask anyone who has ever performed improv and they will tell you: The more you practice, the better you become. Wait. What? That seems contraindicated. How do you rehearse something that is supposed to happen spontaneously?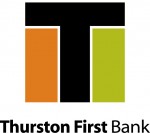 The key is that rehearsals aren't scripted, either. Practicing improv involves exercises designed to sharpen an actor's ability to think on his or her feet and to collaborate in a seamless way with their cast mates. That's why every Sunday a small troupe of dedicated Something Wicked players gathers to practice listening skills, reading body language and tying together seemingly unrelated topics into one cohesive story. They're not rehearsing a play; they're practicing acting and improvisation skills.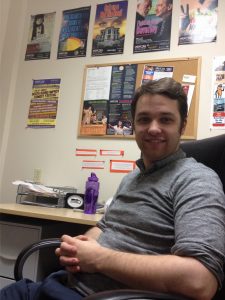 Something Wicked is the brainchild of Mark Alford who has been a member of the ever evolving cast since its inception. After being hired as a full-time staff member at Harlequin Productions in the fall of 2013, Alford pitched the idea of creating a resident improv group to artistic directors Scot and Linda Whitney and the rest of the theater's management team. The Whitneys bought into the idea and Something Wicked was formed at the beginning of 2014. Now, in addition to his full-time job as marketing manager for the theater, Alford serves as the administrator and internal coach for the troupe, which performs six shows a year at the State Theater.
Alford has been performing since childhood and served as the captain of an improv troupe while a student at Inglemoor High School in Kenmore, Washington. He also acted as the coordinator and performed regularly with Generation Friends, the improv troupe at The Evergreen State College, before graduating with a degree in theater and philosophy in 2011. To hone his skills even further, he has taken multiple classes at The Unexpected Productions Improv School in Seattle.
Improv comedy has grown in popularity over the past few decades with well-known groups like the Groundlings and Second City launching the careers of mega-stars from Bill Murray and Will Ferrell to Tina Fey and Melissa McCarthy. Many of the sketches featured on "Saturday Night Live" were born through improvisational comedy. The television show "Whose Line Is It Anyway" brought improv to the masses by featuring short form skits and games lasting a few minutes each. For stage performers though, there is more of a challenge with long form improvisation.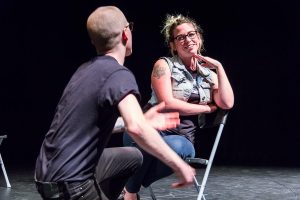 "We started out by mixing long and short form together," says Alford, "but at a certain point we decided that the long form was a lot more fun and rewarding for us as performers." He goes on to explain that long form can be very risky. The players have to pay much closer attention. They have to maintain forward momentum, and they often have to intertwine multiple story lines in order to bring a 20-minute or longer sketch to completion.
Alford likens it to a group of people leaping off a cliff with airplane parts, trying to put the airplane together and flying it before they hit the ground.
"Short form is great, but it's sort of guaranteed to succeed, and part of the beauty of improv is that there is a real risk of failure. You eliminate that risk the more rules you insert and the more safety nets there are. With long form, when it flies it's pretty amazing … When (short form) succeeds it's because it was built to succeed."
Although they generally stick to long form, Something Wicked likes to mix formats to fit the theme they choose for their shows. It's always interactive, with words and ideas coming from the audience at regular intervals.
Alford and his fellow players take it as a compliment when people say "There's no way that was improvised," because they've never worked from a script. To emphasize this, if they're doing a long format show with an intermission, they will ask for suggestions from the audience as soon as they return. More often than not this new input shifts the story completely, and the players need to concentrate on making sure plot lines from Act I remain and are resolved at the end. There is no way to rehearse a script that hasn't been written.
By its very nature, improv often takes hilarious turns, but Alford says going for the laugh is not always the best choice. "That's not the way improv works. If everybody was on their own joke island, looking for the next opportunity to say something funny, then we'd be in competition with each other, and we'd be focusing on making jokes instead of focusing on building a scene."
"Improv is about listening to what your partner is offering and supporting their offers as if they're the most brilliant thing you've ever heard in your life. You want to build a story together. Usually improv is funny because it's part magic trick, and audiences will laugh because they're impressed more than anything else. The players sprinkle in wit, but if that is objective number one, if you're out there thinking 'Oh, I'm going to make people laugh,' if that's a priority, then you're going to make jokes at the expense of the scene, and stop the progress."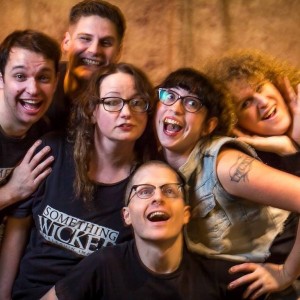 In every show there are things that gel perfectly and things that fall flat. Making sure they're listening and building a scene together is what makes things gel. Telling a joke just to get a laugh is what makes things stall. Paying attention, listening, and dedication to the storyline – that's what Something Wicked practices on Sundays. And then, when they jump off the cliff at their performances, they've got a pretty good chance of getting the airplane built and taking their audiences on a fun ride.
In addition to Alford, current members of Something Wicked include Taylor Dow, Lars Jorgensen, and Megan Grugett. You can follow their antics on Facebook.
Their next show will be Wednesday, July 6, 2016 at 7 p.m. at the State Theater.