Under the shadow of the southeastern Olympic Mountains, Lake Cushman is quickly becoming one of the premier destinations along Hood Canal.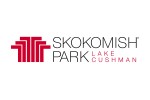 Lake Cushman has been a local retreat on warm weather days for generations, but only recently has it become a destination for those in the greater Puget Sound Region. Offering every recreation activity possible, Lake Cushman is your ultimate weekend getaway just a short hour drive from Interstate 5.
Whether you hope to swim, kayak, hike, golf or even scale the rocky summits of the Olympic Mountains, Lake Cushman should be added to your list of must-experience destinations.