Sam was 7-years-old and living at home with a single mother who enrolled him in hopes of finding a Big Brother who would spend time with him. He was introduced to a Big Brother through a counselor at his local school. Jim would meet with Sam every week and sometimes wondered if Sam really wanted to hang out with him. Sam was quiet and took some time to open up.
Today Jim and Sam are best buddies. Sam is now a talkative and creative 15-year-old. One of his favorite things to do with his Big Brother is hang out at Jim's house and eat grilled cheese sandwiches. Jim taught him how to ride a bike. This summer Sam will travel to Washington D.C. as a winner of a nationwide art contest.
Match Process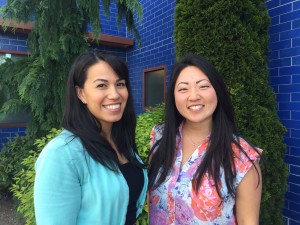 Sam is just one of hundreds of local youths positively impacted by Big Brothers Big Sisters of Southwest Washington. Counselors at their schools or family members refer youths to the program. Some kids have traumatic life experiences while others may just need a positive role model in their lives. A staff member at Big Brothers Big Sisters will conduct an interview to determine the interests and needs of a child. Mentors undergo a similar interview with the addition of a background check and training.
The magic is in the "match." The Big Sister or Brother is matched with a youth and their journey begins.
Being a mentor to a child is not a major time commitment or an expensive endeavor. It is simply a positive relationship for a child that needs some consistency in their lives. The staff at Big Brothers Big Sisters of Southwest Washington provides on-going support for the entire length of the match. The required commitment is a few hours a month for at least one year. Most kids lack consistency and need to know their Big Brother or Sister will stick around. Many of these matches last much longer than the required year.
"All you really have to do is take your Little wherever you are going," explains Pearl Price, Director of Marketing and Outreach locally. "They would love to accompany you to the farmers market or a trip to the park." There are so many free activities in our community and the organization will provide an event calendar to jump-start ideas.
At Big Brothers Big Sisters of Southwest Washington there is no physical building for after-school programs. Many of the youths meet their Big Brother or Sister at their local school for supervised visits. There is no charge to the youth family or the mentors to participate.
Ripple Effect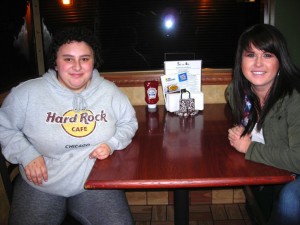 Brianne is a 16-year-old who was diagnosed with leukemia in 2014. A challenging family dynamic left her with no real female role model. Living with her legally blind father, Brianne was the primary caretaker. She enrolled in the program in December 2015. She loves to go to Starbucks with her Big Sister and talk about makeup and the type of girl stuff her father just might not understand.
"Our focus is on the safety of our participating youths but there is a ripple effect that can positively impact an entire family," explains Leslie Shahan, VP of Operations. "We are currently serving over 1,000 kids, families and mentors in Southwest Washington." A monetary gift to the Big Brothers Big Sisters has a big impact in our communities. All donations and grants go directly into the mentor relationships. These mentor relationships have proven results – 87% of youths with a Big Brother or Big Sister improve their ability to avoid risky behaviors. Kids in the program are 52% less likely to skip school and 46% less likely to use illegal drugs.
In 2015, volunteers gave 21,205 hours of their time in support of Big Brothers Big Sisters of Southwest Washington.  In addition, the organization enabled over 25,000 contact hours between Bigs and Littles.
Becoming a Mentor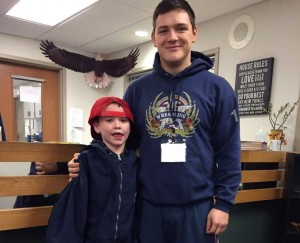 Big Brothers Big Sisters is always seeking mentors. If you enjoy kids and are willing to commit a few hours each month for one year, you can be a Big Brother or a Big Sister. Mentors can be any age, from young adults to retirees. Most of the mentors find that they get as much or more out of the relationship than the kids. Investing in these friendships can change the course of an entire community. Imagine if every child had someone they could look up to and trust.
Big Brothers Big Sisters of Southwest Washington has several annual fundraising events to support their programs including their BIG auction and Bowl For Kids' Sake. On July 29, their annual golf tournament The Big Swing will take place at Indian Summer Golf and Country Club. Contact Leslie Shahan at 360-943-0409 for sponsorship information.
If you would like more information on how to get involved, call the Big Brothers Big Sisters of Southwest Washington office at 360-943-0409 or visit their website www.swwabigs.org.
Sponsored