What do the owners of the Mayan, El Sarape, and Azteca restaurants all have in common? They each came from the remote Mexican town of Cuautla in the state of Jalisco. In fact, 80% of the Mexican restaurants from Northern California to Canada have their roots in Cuautla, a small town over 200 miles from Guadalajara. The owners of these establishments are almost all related and owe some of their success to the first Cuautla resident to open a restaurant in the United States.
I sat down this week with Jose and Carolyn Sanchez at the Mayan on Pacific Avenue in Lacey. The Sanchez's are generous people. They donate regularly to the school district through their children's activities. Jose came to the United States at age 15 to support his family. During our conversation, Jose shared the story of Lucy Lopez, the woman who encouraged and invested in many of her fellow townspeople.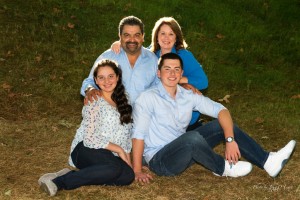 In the 1960s, a woman named Lucy came to Seattle as a babysitter for a wealthy American family that owned a deli. She often wondered why they didn't serve enchiladas in the deli. Soon she opened her own stand selling tortillas and enchiladas in the Seattle area. This small storefront grew into a chain of 17 restaurants, serving Jalisco style food called Guadalajara. As her business grew, so did her need for hard-working employees. Lucy brought them to America from her hometown of Cuautla. These employees worked under Lucy to learn the restaurant business. Soon, they were opening their own restaurants. One of these enterprising employees was Pepe Ramos, the founder of the successful Azteca chain.
During this time Jose Sanchez was living with his mother in a one-room adobe hut with a dirt floor. Jose and his mother would go up in the hills every morning before dawn to collect fresh water to sell before Jose went to school. When he was 15 years old, they could no longer survive on tortillas and Jose went to the United States to look for a job. While working at a sink factory in California, he received a call from his childhood friend, Pepe Ramos. Pepe offered Jose a job in the office of his Azteca chain. Jose quickly accepted and arrived in Washington to discover that the job in the "office" was actually as a dishwasher. Jose worked as a dishwasher, busboy, waiter and cook while working his way up to become the regional manager of the Azteca restaurant chain.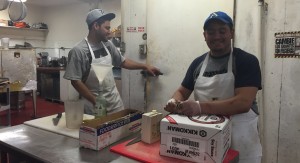 By this time Jose was ready to open his own restaurant and Lucy Lopez was there to support one of her own again. She sold him one of her small restaurants in the University District. He ran Lucy's Guadalahara and continued to manage the Azteca chain.  He was ready for more and in 1996 his opportunity came in the form of Chester's Espinoza restaurant in Lacey. Lucy set up the meeting for him and Jose purchased the restaurant on Pacific Avenue changing the name to the Mayan.
Jose could no longer manage the ever-growing Azteca chain while running his own restaurant. Pepe Ramos, the owner of Azteca responded to Jose leaving his company by asking him simply "What do you need?" and delivered a truckload of food to the Mayan on it's opening day.
This could be merely a story of the Mexican residents of Cuautla coming to the United States to find a better life or childhood friends bringing cousins and friends to Washington for jobs and opportunity. However, Jose and Pepe and others never left Cuautla behind. As their success grew they began to rebuild the town they called home. Working with the mayor and other government officials they paved the roads, remodeled homes and rebuilt the community. They have built a church and a health clinic. All of these families journey back to Cuautla every July for the celebration of Santo Santiago. The town of 750 swells to over 10,000 as family and friends join together for the sacred holiday.
Jose and Carolyn Sanchez now own three additional Mayan restaurants located on Yelm Highway, Marvin Road and in Yakima. The food is delicious traditional Jalisco style food. I enjoy the Mayan because the food is excellent and the service is wonderful. When I visit for my next meal, I will be thinking about the many hard working men and women still supporting their families back in the small town of Cuautla and how so much dedication and loyalty came from this one special place. Cinco de Mayo will be celebrated at the Mayan with a DJ at all locations.
The Mayan is open seven days a week and will celebrate it's 20th anniversary this September. For more information call 360-491-8244 or visit www.mayanmexico.com.