There's something to be said for having a history. At Always Safe and Lock on 4th Avenue in downtown Olympia, that's true of the business and its relationship with the community.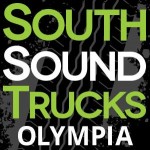 Owner Jeff Trinin's great-grandfather came to America from Russia over a century ago and started a new life in Connecticut, where his need for a vocation led him to apprentice for, and become, a locksmith. Since then, locks and keys have been the bread and butter of the Trinin family: Jeff is the fourth generation in the business, and he plans to hand the business down to his own daughter and son-in-law when the time comes.
That family history – as well as a delightful affection for his stock-and-trade – is on display in the retail area of Always Safe and Lock. There are old, hand-cranked key-making presses dating back to the 1880s, restraints, ranging from antiquated irons to modern-day handcuffs, old locking mechanisms from bank vaults, heavy and muscular, and items from the liquidation of the venerable Yale Manufacturing Company that were acquired by his grandfather "by the pound." Trinin also has several antiquated safes, their brass dulled by age, their old tumblers clicking audibly when the dial turns, on display.
Jeff's history in Olympia doesn't go back as far, but it's no less meaningful. When Jeff and his wife came out West in the 1980s, they traveled up and down I-5 looking for a place where they could put down roots. "At that time, the Olympia Downtown Association operated out of its own building," he says, "and to me that indicated that the community cared." That was the only sign they needed: Jeff and his wife settled here, founding Always Safe and Lock and promptly getting involved with a wide variety of community organizations.
When you talk to Jeff, one thing you walk away with is the profound sense that he cares. Like any businessman, he wants and needs to earn a living. But he's in the business of protecting people and property, and when he talks about a lock, you can see him looking past the piece of metal in his hand to the lives and valuables that lock will keep safe. He's chosen the brand for a reason, and that reason is not a deal he got from a supplier. After it's sold, he'll stand behind it.
That same care extends into the community. Always Safe and Lock provides low-cost lock services to numerous area shelters, including SafePlace and Pear Blossom House, to ensure that the havens established for our area's most at-risk residents remain safe. And Jeff's community involvement, from the Olympia Downtown Association to Harlequin Productions to Temple Beth Hatfiloh and many, many others, is energized by a desire to keep this great area thriving.
A lot has changed since Always Safe & Lock was founded in 1982. The old car keys on the shelves at the front of the store have been replaced by chip keys. Mechanical metal locks have been swapped for electronics with biometric and coded access. But the theory remains the same: keep people safe, and give them a fair deal for a high quality product.
The old and the new coexist in the retail space of the shop – a museum on one side, a high tech display on the other. As the owner of a small business, Jeff stays busy, but when he has a moment he's more than happy to give a guided tour to a customer, or to the customer's kids. The old locks have stories behind them. The new ones have stories, too – of gadgetry, utility, and even of how best to buy them. Auto chip keys, for example, should always be bought locally because, as Jeff says, "If you get one sent to you and it doesn't work, you're probably out the money. If you get it here and it doesn't work, we just replace it."
And it's worth checking back in on occasion because the inventory, both old and new, keeps changing. "We just got these," Jeff says of two old safes near the counter that came from Spokane, still showing the rust that betrays their age. He'll clean them up and put them on display, and then he'll keep looking for new pieces to add to the collection.
Always Safe & Lock
815 – 4th Ave E
Olympia, WA 98506
www.alwayssecurity.com
360-357-8500