There is something amazing lurking in the cool, deep waters off Washington's Olympic Peninsula. Coming mid-May, Hood Canal will once again be filled by shrimp enthusiasts in search of the tastiest shrimp around. Starting in the early morning along Highway 101, expect to see lines of trucks pulling boats full of shrimp lovers, all hoping to get their limit. The waters will be full and, hopefully, so will your stomachs.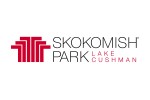 Locals and visitors alike enjoy the tradition of shrimping weekends, usually capped off by a BBQ in a beautiful place along Hood Canal with family and friends. The communities around the Canal seem to "wake up" from a winter slumber.
For the region, the recreational shrimp opener is a big deal. Many local businesses that shut down for the off-season plan their openings to coincide with the shrimp season opener. Shrimping is huge business for the local economy and an opportunity for residents and visitors to celebrate the return of the warm weather to the region. The season opener is always held in May, making for a timeless tradition out on the waters of Hood Canal.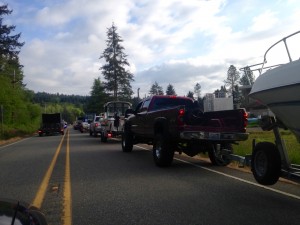 This year's spot shrimp season is scheduled to open on May 14, 2016. The season will once again be just four short days – May 14, 18, 28 and 30. To highlight just how competitive and incredible this season is, shrimping on these four days is only allowed to occur between 9:00 a.m. to 1:00 p.m. If you plan on shrimping on any of these days, show up to one of the few boat launches along Hood Canal early, as there will be long lines all day.
The most popular destination to launch your boat is at the Skokomish Tribe's Boat Launch near Potlatch. Be aware that the south end of the park is still under construction while a sockeye hatchery is being built on the premises. Please remember to be respectful to the construction crew and their equipment, as well as make sure all garbage ends up in trash cans. The local crows and gulls can be messy. Also be aware that there will be a small fee to launch.
Another great way place to launch is along State Route 106, east of Highway 101. Located in Union, the boat ramp at Hood Canal Marina is where many shrimpers head out of this area to get to their secret destinations on Hood Canal. This region can also get backed up on spot shrimping days, so show up early to guarantee yourself a chance of getting into the water during the four-hour shrimping time limit. More Hood Canal boat launches can be found here.
Once you are out on the water, there are a few things to remember. Shrimp can be caught throughout Hood Canal, but spot shrimp tend to enjoy deeper waters. Set your pots at depths between 125 – 200 feet. During the May shrimping season, a daily limit of only 80 shrimp is allowed. For more information on daily limits and rules on shrimping season, check out the Washington Department of Fish and Wildlife's website.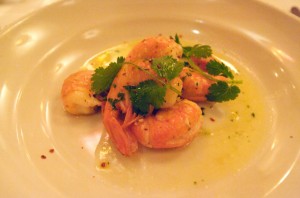 As soon as you have your haul of spot shrimp, you should follow your desires and start immediately cooking up a few. When you devour these tasty crustacean, most shrimpers agree that the best way to eat them is by either steaming, boiling, or sautéing them and them dipping them in either a lemony mayonnaise or garlic butter sauce.
Spot shrimp are sweeter tasting than their relatives, making the combination of the sauce with their natural flavor mouthwatering. While preferences vary by family and by individual, many locals enjoy the spot shrimp cooked with the heads. This is said to contribute to a flavorful broth and allows them to be eaten whole.
Another favorite way to eat spot shrimp is just as simple: Once you have the shrimp, brush with garlic butter and throw them on the grill. When they are cooked to your liking, squeeze lemon on top, peel the shrimp and enjoy. The grilling makes the entire experience feel like summer is coming, which is exactly what the return of the spot shrimp season means.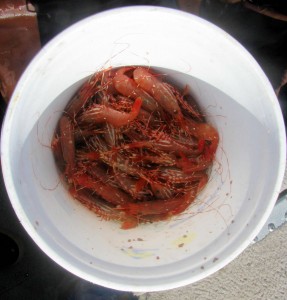 For the Skokomish Tribe, the return of the spot shrimp is a reason to celebrate. Spot shrimp are part of the seafood cornucopia that has sustained the Skokomish Tribe for generations and remains important today.
Chris Eardley, a Shellfish Biologist with the Skokomish Tribe explained the importance of spot shrimp. "The Tribe traditionally (and today) followed resources around the Canal throughout the year—harvesting whatever was in season," said Eardley. "Shrimp have always been, and remain, an important ceremonial and subsistence item, once caught with weaved cedar traps, and popular potlatch fare. They continue to be the seasonal centerpiece of special gatherings and family affairs and when shrimp season approaches, there is a tangible buzz in the air."
While Eardley enjoys the shrimp any way he can take them, his favorite way to cook them up is by grilling them in a marinade of tequila, hot sauce, cumin, garlic, lime, and cilantro. He also highly recommends placing them in a thai-style curry or in a tomato-based gumbo with some other local seafood such as clams and oysters.
Enjoy your Hood Canal spot shrimp this May.