Whether it is a National Park, National Forest or State Park, Washington residents flock to regions full of natural beauty each and every day we have off from work. We camp in well-maintained campgrounds, hike on immaculate trails and picnic in the scenic wonderlands of the region. From the towering trees of our forests to the daydream-inducing waterways all across the South Sound, exploring the great outdoors is one of our main threads connecting the fabric of what it means to be a true Pacific Northwesterner.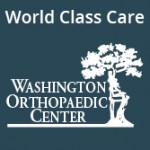 Washington State public lands inspire and unite us, but they need our help.
Cindy Jorgensen is the Volunteer Program Manager at Washington State Parks and is one of many State Park employees who celebrate the beauty of the region. Cindy grew up locally, spending countless hours of her adolescence in the forested beauty of Millersylvania State Park, just south of Olympia. Last year, she recorded over 250,000 hours of service by Washington State Parks volunteers.
"Reconnecting with nature is really important. We live in such a technological world where kids are really plugged into TV and technology," Cindy shared. "I think that visiting and volunteering in parks are great ways to care for their natural environment, understand the importance of keeping the earth clean, and disconnect with the busyness of adulthood."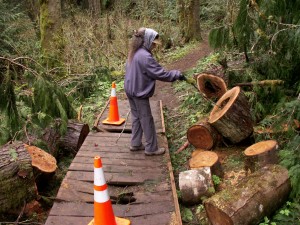 Since the creation of Washington State Parks in 1913, volunteers have been a fundamental part in helping the parks thrive. In 2015 alone, the eight local parks around the South Puget Sound had over 10,000 volunteer service hours, with activities ranging from planting trees and trail maintenance to beach clean-up and campground hosting.
Working in nature at our state parks grounds you, reconnecting your soul with the wilderness and helping you gain a greater appreciation for the beauty in your own backyard. The Washington State Parks are where hundreds of thousands of children learn about the wilderness and the beauty of Washington through educational field trips or with church groups and other community organizations like the Boy Scouts.
Volunteering in the parks isn't just about being altruistic and returning good will to the community. Students, preparing for graduation, can work close to home in beautiful lands doing outside work.
There are three main ways to volunteer in a Washington State Park.
1. Ask about projects at a specific park.
Call or visit the State Park where you'd like to help out at. Ask the ranger what volunteer opportunities are available. Every park needs help, and while they might not have something that day or in the upcoming week for you, there will always be an upcoming event or task that needs completed.
You can also check the Washington State Parks webpage and explore the calendar for upcoming events. The Washington State Parks are also a part of the Coastsavers, so multiple opportunities exist year round to help clean up the coast. These events are awesome and simple to volunteer at; all you have to do is show up, clean the beach and then maybe enjoy a BBQ picnic at the end of the day. More information can be found on the CoastSavers website.
2. Join a Friends of the Park group.
If volunteering for a few days isn't quite enough, Washington State Parks is actively looking for people to form a Friends of the Park group or even just adopt a trail. Friends of the Park will work together with the rangers to do at least two tasks around the park each year including, but not limited to, helping more people access the region.
From trail-building to celebrations and clean-up parties, Friends of the Park groups are one of the greatest assets to our public lands. Many parks are in need, so if you are interested in getting your neighborhood, business, church or youth groups involved, the Washington State Parks will soon be letting groups, businesses or schools adopt a trail. This allows you to maintain and help more of our community gain access to the beautiful lands across the Evergreen State.
If you want to give back in an amazing way, and have a feeling of ownership over the park you love, contact Cindy Jorgensen and she will get you ready to start your own Friends of the Park group.
3. Become a Camp Host. 
There are few restrictions that will keep you from becoming the next Camp Host at a stunning Washington State Parks location. Pass a background check and have an RV or camper that you will be staying in for a minimum of 30 days at a time and you will be in. According to Jorgensen, over the last few years the parks have seen Camp Hosts take a dramatic shift away from retirees, replaced by younger people who are looking for a unique way to spend a summer.
Those interested in becoming a Camp Host or volunteering in any other way should contact Cindy Jorgensen at Washington State Parks.