As an avid traveler, I always enjoy exploring the cities I visit and indulging in the local culture. Some of the best ways to enjoy a foreign town is through your five senses. While taste and food is always at the top of my list, art takes a close second. You can learn so much about a community through the displayed local art. I've compiled a Thurston County art gallery tour that appeals to community members and travelers alike.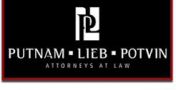 First stop on our tour is The Artists' Gallery in downtown Olympia. This gallery features work from artists from all over the state of Washington. From jewelry to sculptures, contemporary and modern, there is a wide variety of art for any palate. The Artists' Gallery is open Wednesday through Saturday, 10:00 a.m. – 7:00 p.m. and Sundays 12:00 p.m. – 5:00 p.m.
Located just a few blocks away, Childhood's End Gallery focuses on fine art from the Pacific Northwest. With forty years of business experience, this storefront has devoted their expertise to fine art, glass, jewelry, ceramics, and woodwork that is made in America. It's a perfect spot to become inspired by the surroundings or to find a unique, personally made, gift.
If you are looking to incorporate waterfront views with your art experience, Splash Gallery of Olympia is a great stop on our tour. Established in 2011, this gallery is focused on promoting artistic expression in the community by hosting pieces of acrylics, watercolor, fused glass, photography, and textiles. When you are finished viewing the art in the gallery, take a step outside to view the art of Percival Landing. Splash Gallery is open Tuesday through Thursday 11:00am – 6:00pm, Friday through Saturday 11:00am – 7:00pm, and Sundays 12:00pm – 6:00pm.
A "not-to-be-missed" stop on the tour is The Washington Center for the Performing Arts.  While you may initially be skeptical, thinking that this institution is only for live theater and music, The Center Gallery has an enormous space of traveling exhibits. Click here to see what is currently on display.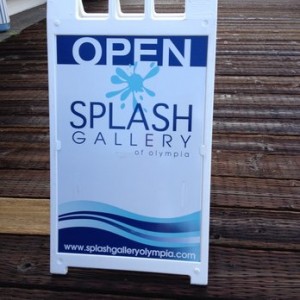 The State of the Arts Gallery has been on the downtown corner of 5th and Washington for over 20 years with fine art from over 200 artists. The ever changing exhibits focus on Northwest artists from different backgrounds. Currently, oil paintings from Taylor Reed are displayed showing small sections of nature. The downtown gallery is open Monday through Friday 10:00 a.m. – 5:30 p.m. and on the weekend from 11:00 a.m. – 4:00 p.m.
Tumwater hosts Gallery Boom for artists across Thurston County. Artists of all mediums are given the opportunity to put their art on display in an open market style atmosphere. Art classes including crochet and monster making are also offered through Gallery Boom to community members of all art backgrounds and experience. Art is displayed Thursday through Saturday, 11:00 a.m. – 7:00 p.m. and Sunday, 11:00 a.m. – 5:00 p.m.
Our final stop on this county-wide art journey is The Gallery at the Kenneth J. Minnaert Center for the Arts at South Puget Sound Community College. A range of visual arts are on display at this gallery to enrich the educational experience of not only the students on campus, but also for the art loving members of our community. Native American art, large installations, and student pieces are on display. The gallery is open Monday through Friday from 12:00 p.m. – 4:00 p.m.
The beauty of the Northwest can be found in our surroundings and also in these galleries. Art is not just a reflection of a single artist, but also of our community as a whole. Take in the local culture of Thurston County by touring this breathtaking art.
Thrifty Thurston highlights inexpensive family fun in Thurston County. The weekly series focuses on family-friendly activities throughout our community. If you have a suggestion for a post, send us a note at submit@thurstontalk.com. For more events and to learn what's happening in Olympia and the surrounding area, visit our complete event calendar.