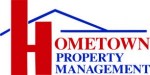 Swing dancing has been a popular, well-loved activity since its beginning in the 1920s when big bands playing jazz took center stage in the music industry. As the dancing evolved, its popularity swept across the country. While dancers spun the night away, Hollywood picked up on the dancing craze and has made over 100 movies featuring choreographed swing dances. Still to this day, swing dancing, and all its forms, can be found in diverse settings all over the country.
The Olympia Eagles Ballroom downtown is one of those places where swing lovers from all around the Olympia area come together and dance. Every Tuesday night from 7:00 p.m. to 10:30 p.m. and each Sunday from 8:00 p.m. to 11:00 p.m., $5 will buy you a half-hour introductory lesson and dancing from OlySwing. Your first visit is free. And, the first Sunday of the month is a dress-up dance including, when possible, a live band.
Swing dancing, often called jitterbug, is a broad term that umbrellas many forms. A few versions are more advanced while some are quite basic, but all prevail on dance floors across the country. They include lindy hop, balboa, collegiate shag, lindy charleston, and east coast swing, all of which have survived past their eras to become favorites of swing dancers everywhere.
The dancing community in Olympia does not limit itself to just swing. On Thursdays, Ben Moore's Restaurant hosts blues dancing and on Friday are reserved for fusion dancing back at the Eagles Ballroom. Blues is similar to swing in that it was also a product of the jazz era of music. It is, in a sense, a more partner based, sensual and emotional dance and is usually danced to slower music. Fusion began as a way to introduce all different types of dance to the community such as tango, salsa, bachata, waltz, blues, ballroom, and of course east and west coast swing. Just like swing, both blues and fusion are well loved and attended.
"The dancing community as a whole is very inclusive; it doesn't matter size or shape, if you are new or experienced, young or old, or anything in between," says Monty Norris, who started fusion and brought back Sunday swing after it was previously discontinued, feeling the need for more swing dancing options. "It's fun, athletic, and a great place to go to meet new people," he shares.  No partner is necessary and everyone is encouraged to dance with a new person each song. Anyone can show up, no prior dance experience needed, and have a good time.
Swing dancing is as much informative as it is enjoyable. It is almost like a language where you are able to communicate to others through dance and movement. It's this connection that gives it such broad appeal. Even if you don't speak the same language, dance is able to be the common mode of communication between the two partners.
Most people come to learn about swing, blues and fusion by word of mouth from friends. "Once people come, they are surprised by how much fun they have dancing. I know I was," shares Trevor Trapelle, a dance enthusiast who started dancing swing seven years ago after hearing about it from a friend. He says he would describe the swing atmosphere as being, "very open in that they make everyone feel included."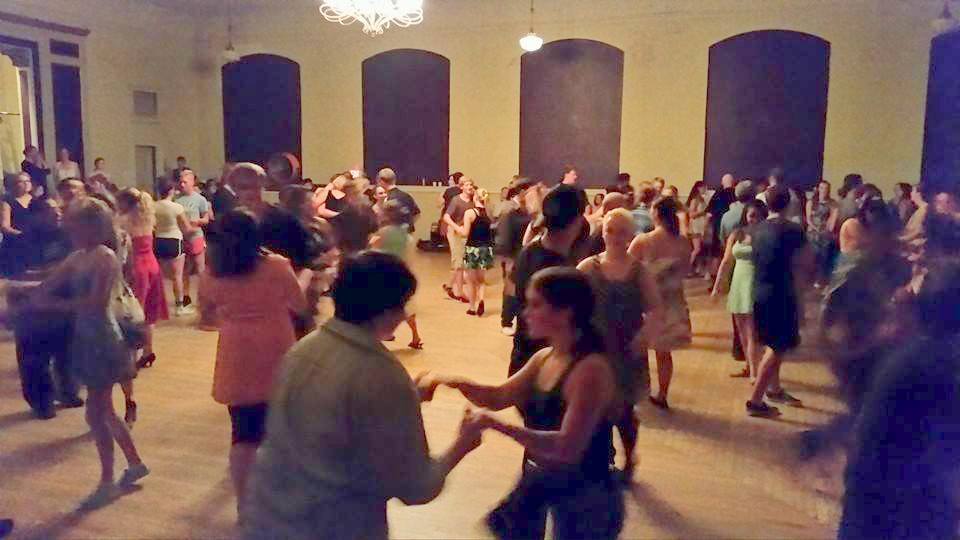 The Eagles Ballroom is an old, historic building that by looks alone is nothing special. However, once you reach the top of the creaky, old-fashioned theatre stair case and smell the aged wooden panels, you sense a tangible excitement in the air.
The room is warm and the lights are dim. The barely audible murmuring of the people surrounding the dance floor is cut off by the sharp intonation of a trumpet signaling the beginning of a new song. A momentary breeze brushes your skin as the couple next to you decides to take a dip. A partner offers you a hand and leads you out to the center of the room where you spend the next three hours swinging the night away.
Olympia Eagles Ballroom
805 4th Ave E in Olympia (corner of 4th Ave and Plum St.)
Tuesday Swing: 7:00 p.m. to 10:30 p.m
Friday Fusion: 7:00 p.m. to 10:30 p.m.
Sunday Swing: 8:00 p.m. to 11:00 p.m.
Ben Moore's Restaurant and Bar
Thursday Blues: 8:00 p.m. to 12:00 a.m. (all ages until 11:00 p.m.)