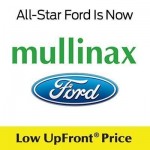 Let's face it. In a stormy December, you may not want to dig out the ladder and endless strings of holiday lights. But many homes and neighborhoods across our region light up the night with magical displays that often combine the sights, sounds, and smells of the season with charitable donations and effervescent community spirit.
Several of the displays like The Lights at Ken Lake and Oly Lightstravaganza are fundraisers for groups such as the Thurston County Food Bank. Both shows are equipped on-site to receive donations of cash or non-perishable food.
Others are simply streets, developments, neighborhoods, or small businesses who celebrate the season by decorating houses and yards with bright, elaborate displays. Look for illuminated tractors, comic book scenes, nativities, and plenty of reindeer.
Because many of these displays are casual offerings of cheer from individual families or groups of like-minded neighbors, they may not be on every night or with regular hours. But what's better bundling the family into the car with cocoa, blankets, and carols on the radio?