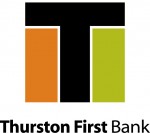 Writing a letter to Santa Claus is perhaps one of the most timeless traditions of the season. A piece of notebook paper, a pencil and an envelope are the simple supplies needed to get your greatest wishes delivered to the North Pole.
Captain Little, a toy store in downtown Olympia, has installed a North Pole Post mailbox to ensure that every secret wish and hope is delivered directly to Santa. And, before they installed the mailbox, the toy store team conferred with Santa and got a commitment from the big guy that he will write every kid back – a real letter, coming to your own mailbox.
"Walking into work every day feels like you're entering Santa's workshop," says Captain Little floor manager, Em Randall. "The shop is so colorful and bright and full of endless fun that it really does have it's own magic. We thought it would really add some whimsy, to make that magic come alive even more, by having a post box to Santa, right at the shop."
This is the first year that the North Pole Post has been handling mail at Captain Little. The store's elves set up a writing station, right next to the register, to help facilitate mail. Bring your letter from home or use the store's supplies to send a message. Paper and pens are at the ready to collect your child's message.
"Since the post is right next to the registers, we can overhear the kids telling their parents what they are going to write to Santa about," says Penka Jane, one of Captain Little's elves. "Every single kid is so excited."
Santa will carefully read each letter and then dictate a typed response. The letter is carefully placed in an envelope and addressed to the boy or girl's home address.
"This is a level of interaction that most kids don't really expect from folk heroes," Penka adds. "You can expect to get a letter in the mail that is a personal hello and recognition."
"I can guarantee that Santa's helper elves that are delivering letters are overjoyed to be a part of this magical season," Penka continues, encouraging parents and kids to come to the store this holiday season.
Captain Little reports that the North Pole Post has already been quite busy, collecting wishes and desires from Thurston County kids. "The mailbox is all set up and kids are really stoked to be writing to Santa," says Amanda Crowson, another Captain Little elf helping Santa this season.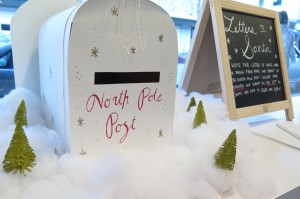 The Captain Little team reminds you, though, that letters need to be into the store by December 12.
Looking back, Em remembers sending elaborate, detailed letters to Santa, complete with pictures for his reindeer too. "One year my one and only request was for a real live spider monkey," she recalls. "The dream never came true, but Santa was thoughtful enough to get me a trip to the Chicago zoo instead."
The beauty of Santa is that no wish is too grand. A carefully crafted letter provides a look inside a child's heart. And, this year Captain Little is thoughtfully preparing a personal response.
Send your letter through the North Pole Post at Captain Little located at 121 – 5th Ave SE in downtown Olympia. The toy store is open Monday through Saturday from 10:00 a.m. – 7:00 p.m. and on Sunday from 10:00 a.m. – 5:00 p.m.
Find more holiday delights by following Captain Little on Facebook.