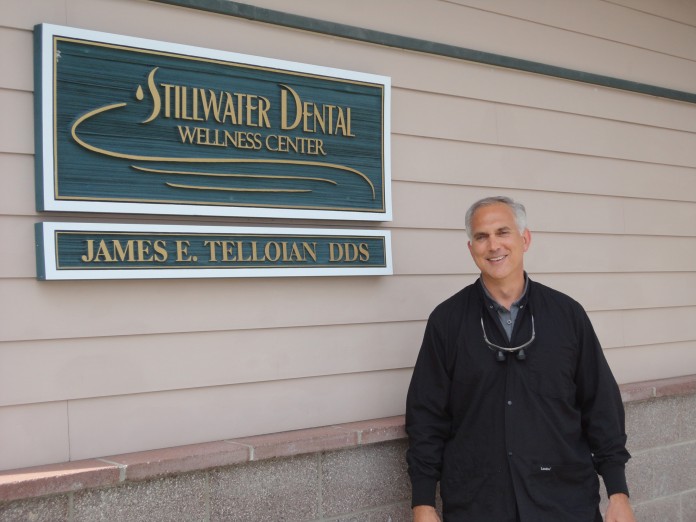 Chewing, speaking, yawning and kissing all use a neuromuscular system, so it makes sense that neuromuscular dentistry focuses on the teeth, jaw joints, and facial muscles.
Neuromuscular dentistry promotes the correction of jaw misalignment. Properly aligned facial muscles can improve balance and agility; reduce neck pain, headaches, jaw pain and migraines. Essentially, re-alignment of the jaw joint alleviates stress from the jaw muscles and eliminates painful symptoms of temporomandibular joint disorder (TMJ or TMD).
Dr. Telloian of Stillwater Dental Wellness Center is one of the few dentists in the region who practices neuromuscular dentistry, examining the relationship between the muscles in your face, your teeth and your bite. He explains, "If we can get your muscles to relax, then your painful symptoms will go away. If you are an athlete, we'll relax your facial muscles and you'll see improved performance."
Stillwater Dental Center uses a computer program to help find a jaw position that creates the desired relaxed muscle state and balanced system. Then he builds an appliance for the patient to wear at night. "I've treated dozens of patients over the years, and they usually notice a difference after the first night wearing the appliance. When their bite is corrected, the pain goes away, whether it is migraines, jaw pain or neck pain," he said.
Not just for TMJ sufferers, Dr. Telloian also creates neuromuscular sports guards for athletes who want to step up their game. Dr. Telloian says, "The neuromuscular sports guard can do amazing things, such as increase an athlete's strength and flexibility, all stemming from the proper alignment of the jaw, which creates relaxed and better performing muscles and joints."
For more information on neuromuscular dentistry and treatment, contact Stillwater Dental Wellness Center at 360-352-0847.