By Hali Ehresmann, Capital High School Intern to ThurstonTalk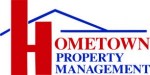 Capital High School's Van Soderberg has a big future in store. The 17-year-old kicker has recently announced his commitment to play collegiate football for the University of Washington. "I was one hundred percent on board with the idea from the start," says Soderberg, who is looking forward to reaching his full potential and further advancing the skills in his position.
With a background in soccer, the transition to kicking a football was relatively fluid. The training, however, isn't as simple. "It's a really individualistic situation. Unlike normal team practice, the training is up to [me]." Soderberg also says that his training schedule changes weekly based on what he did and did not do well in the team's latest games. One of the hardest parts of the job is being consistent, especially under pressure. "You only have a few opportunities a game and are expected to make the most of those chances. The clock is ticking and every day is another opportunity to create great memories," he shares.
Last season, against Central Kitsap, he had a close miss on a 50-yard field goal attempt. The game was in the second half of the fourth quarter, the score tied at 0-0. Then, in overtime, Soderberg had a moment that kickers dream of. He had the chance to score the game winner. With that last miss rattling his brain, he took a deep breath and went for it. Soderberg says making that game-winning kick is one of his favorite memories.  His first varsity game freshman year versus Centralia is another high point for him.
"He's a great leader on the field. He keeps everyone's morale up and stays focused and engaged the entire game," says quarterback Cody Jenkins. "It's awesome having a kicker you can always rely on to drill a field goal or pin somebody deep with a punt or kick the ball through the end zone for a touchback."
The road to college ball was fairly smooth. After sending film of his games to multiple schools, and hearing back from a few, the four-year varsity starter was especially pleased when he saw that the Huskies were among those who answered. After multiple visits consisting of a Football Junior Day, kicking camp, and a one-on-one workout with Coaches Choate and Petersen, Soderberg says that he "did well" time and time again.
Finally, all of his hard work paid off and he received a full-ride scholarship in August. "UW is where I've always wanted to go as far as I can remember which made the choice easy," Soderberg says. Also being recruited by Washington State, Montana State, Eastern Washington, and San Diego State, what swayed him to the University of Washington was their academics. Planning to major in aeronautical science or aerospace engineering, he knew that UW was the right fit.
Because the current punter for the University of Washington is graduating in 2016, coaches Jeff Choate and Chris Petersen asked Van if he would be willing to enroll in the spring quarter and play football that season as well. With no hesitation, Soderberg said yes. At the University of Washington, the 17-year-old is looking forward to a bright future.
When asked about playing ball after college, he's all in. "The NFL is every football player's dream, and if I got the chance to play there I would jump at the opportunity," he shares. Soderberg says that his role models include Steven Hauschka and Jon Ryan from the Seahawks. Not one to underestimate the challenges, Soderberg says he realizes how challenging it is to play at that level, but would still welcome the opportunity if he got the chance.
In addition to football, the honor roll student has been playing piano and cello for over ten years with his twin sister, Elsa, and is planning on becoming fluent in Spanish over the next few years. He has also played soccer since a very young age, and credits his experience in the sport to much of his success as a kicker. "He is successful because he is always practicing," says teammate Carson Bertelli. "During soccer season I would see him punting by himself getting better, always going the extra mile and working to get better."
Teammate Cody Jenkins adds, "All throughout winter, spring, and summer you could find Van at a football field working on kicking and punting. You'd be hard pressed to find anyone that works harder than Van."
With an amazing opportunity to play at the next level, you'd think the kicker would brag about it. But Soderberg is described as "humble, quiet, and hardworking" by his teammates and says he is most excited to spend his senior season with the guys he has been going to school with since he was little.