By Alyssa Ramsfield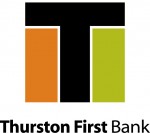 Arts Walk defines our Olympia community twice a year. While the spring event is highlighted with the Procession of the Species, fall focuses on street performances and mixed media artists. With blocks of events for the whole family, Fall Arts Walk is the perfect way to celebrate the start of autumn in downtown Olympia without emptying your wallet.
"Fall Arts Walk reminds you that you can really find just about anything you need from downtown Olympia," states City of Olympia's Arts & Events Coordinator, Stephanie Johnson. "As the gloomy season begins, this event really shows the numerous hand-crafted, artisan inspired stores that are custom to our area. Walking around and taking in the talented artists from here is a great way to experience Olympia."
"Feedback from our prior events were definitely taken into consideration for this year," explains Olympia Recreation Program Specialist, Luke Burns. "We have an interactive Arts Walk map that shows all of the activities and performances for the weekend. We also have an app that is available for free that gives line ups and locations in real-time. It also has family-friendly icons on the events for all ages. It's a great way to stay organized and get the opportunity to see everything at this year's event."
Arts Walk is a weekend long event with a host of activities for the entire family. "We've really thought about every family member," describes Burns. "For the kids, The Hands On Children's Museum along with Miss Thurston County and her royal court will be doing free face painting. There is also sidewalk chalk for our youngest artists to turn street into their own canvas on Washington where we shut down the street to cars. There are also a variety of performers including a preview of Olympia Family Theater's newest show."
"For the older teen group, there is an opportunity at Capital City Guitar to try out guitars in their new sound room," adds Burns. "It's great exposure for kids who are interested in the arts and may even come back to Arts Walk to perform someday in the future. We have had many teen performers in the past and look forward to a few this year as well."
For adults, there are plenty of options even if you have the kids in tow. "Arbutus Folk School will host music classes and a gathering of local fiddle players. Downtown Olympia also has a new distillery, Blind Pig Spirits with a tasting room that is open to the public. It is a great opportunity to check out a new business to downtown Olympia, try some delicious spirits, and listen to local music."
For first time Fall Arts Walk attendees, there are a few tips to get you through the event with ease. "The best thing you can do is to park on the outside of the downtown corridor and walk in," explains Burns. "Capital Lake, up near Bayview Thriftway, and down near the Hands On Children's Museum are great spots to park. You will also want to take a look at our map to see where the bathrooms are. The Washington Center has their doors open for bathroom use or the bathrooms by the lake will be open to the public."
The Washington Center also offers a chance for the community to view a spectacular dance performance by Olympia's RADCO on the mainstage from 6:00 p.m. to 7:00 p.m. as well as view local artists on their walls.  The free performance requires no tickets, simply stop in to catch a live show during your Arts Walk experience.
The best part about Fall Arts Walk, it's completely free. "This event is open to everyone," describes Johnson. "We share so much as a community through art. We hope that people who attend this year will be inspired to take part by displaying their own work in the years to come."
Fall Arts Walk
Friday, October 2 from 5:00 p.m. – 10:00 p.m.
Saturday, October 3 from 12:00 p.m. – 5:00 p.m.