By Grant Clark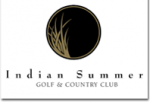 Jim Brewer is quick to point out the success runners hailing from the Great Northwest Athletic Conference have had nationally of late in the 800 meters. In fact, just last year Simon Fraser's Lindsey Butterworth captured the NCAA II national championship in the event.
"Our conference is extremely tough," said Brewer, who serves as the head coach for both cross country and track and field at Saint Martin's University. "The automatic standard for the GNAC is faster than the provisional for nationals. That gives you an idea of the level of competition we have."
Two years ago, as a freshman, Megan Teigen ran the 800 for the Saints. Brewer, however, believed her talents could be best utilized elsewhere.
"Things weren't really working out for her in the 800," Brewer said. "I wanted to try and find something for her to be successful at so I asked her if she would be willing to try the hurdles. She said, 'Coach, I've never hurdled before, ever.' And I replied, 'That's ok. Let's just give it a shot.'"
Teigen had always been a middle distance runner. She was in eighth grade the last time she competed in a sprint event, and even then, there were no hurdles in front of her.
But given the team player she is, she gave it a go, and after two months of practices, she would participate in her first 400 hurdle race ever.
"It was at Western Washington University. We had two meets left in the regular season," Brewer said. "Her first race that she runs up in Western, I think there was two heats, and she wins the 400 hurdles and qualifies for conference championships."
Ending the story there would be impressive, but Teigen was just getting started.
"The second time she runs the 400 hurdles, it was here and she ends up going from sixth in the conference to having the fastest time in the conference, and having a national provisional mark," Brewer boasted. "It was her second time ever running the 400 hurdles. I told her, 'Well, we found your race.'"
In addition to track and field, Teigen is also a member of the Saint's cross country team. A GNAC All-Academic recipient last year, she will be one to watch when the Saints host their first meet of the season – the SMU Open – on Sept. 26.
"To have that range and willingness to go from the 400 hurdles all the way up to a 6K," Brewer said. "That says something about her."
Teigen took up cross country during her freshman year at Northwest Christian High School (NWCHS). The Navigators were coming off their fourth consecutive girls' state championship – a feat that would later grow to nine straight state titles – when Teigen joined the program.
"My first year of running was just for fun. I didn't think it would actually become a thing. I just did it to hang out with friends," Teigen said. "NWCHS was also just coming off a state title so why not join a winning team?"
The longest distance Teigen had ever competed in up to that point was 400 meters. So, the increase was significant when her first high school meet at the 5K distance took place, but what started out as simply an opportunity to participate with some friends quickly became something Teigen excelled at.
"A lot of it at first was my team's encouragement. So, I just stuck with it," Teigen said. "And then out of nowhere I started being up with the front pack in high school. That's when I decided, "Ok, yeah, I'm going to stick with this.'"
A desire to attend college close to her family led Teigen to Saint Martin's and as expected the jump in class, going from a smaller high school to competing against college-level runner, took some getting used to.
"It was tough. It was weird going from the front of the pack in high school to suddenly being in the back of the pack in college," Teigen said. "I think that's a hard transition, but you do get used to it and you grow and learn. You move up, especially with the added competition and pressure. It pushed me as a runner to improve more."
It was during her freshman season, prior to Brewer taking over coaching the distance runners that he first noticed Teigen and her unwavering work ethic.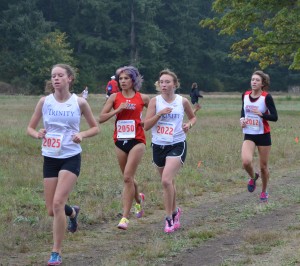 "When I got here we had another distance coach in place and I was working with the sprinters, and I would always see her on the track," Brewer remembers. "She was out there, rain, wind, it really didn't matter what the weather was like, she was out there going through some pretty tough workouts. She's a very good student and I think that carries over into her athletics as well."
As a freshman she finished 78th at the GNAC Championships with a time of 24:39.75. She trimmed more than 2 minutes off that time at last year's GNAC Championships where she finished 43rd overall (22:35.3) with a time fast enough to qualify her for the NCAA West Region Championships where she finished 123rd.
"This year I think is going to be an insane year for our team," Teigen said. "The new girls we have are so incredible. The top four on our cross country team are all new girls. We have a hard-working group and they are so fast. I'm excited to see how we do in GNAC."
The GNAC Championships will be held on Oct. 24 in Bellingham at Western Washington University this year with the top performers advancing to the NCAA West Region Championships Nov. 7 in Monmouth, Ore.
"It's early for us," Brewer said. "Hopefully, Megan will be even faster than last year and with those other girls, it should be exciting and we should see a little more success this year. Megan's very much a part of that."