By Natasha Ashenhurst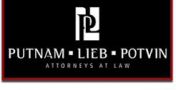 We all crave connection—that sense of belonging that fills us up and helps define our days. Women seem to excel at making connections—perhaps because we recognize how important relationships are in our lives. We seem to have an innate need to share our experiences and to learn from each other.
Becoming a parent brings a wonderful new relationship in the form of a child, but it can also bring isolation, especially if you make the decision to stay at home.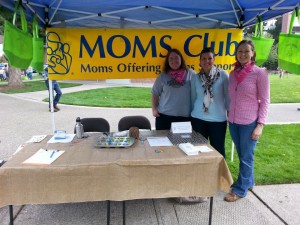 Missy Wessman quit working when her oldest child was a year and a half. Five months later, her husband was transferred to Camp Murray, so the family moved from Spokane to Lacey.
Missy knew no one in the area. Her friend, who lived in Portland, Ore., told her to look for a local MOMS Club, saying that it was a great place to get to know the community, meet other moms and find out where the best parks are whom the best dentist is and maybe even get a few tips about potty training.
"Being a stay at home mom, especially in a new community, was lonely, so within the first week of moving here I was getting involved in the MOMS Club," said Missy. That was over three years ago, and today Missy, now the mother of two, is President of the Lacey chapter.
The MOMS Club is a nonprofit organization with chapters all over the world. MOMS is an acronym for Moms Offering Moms Support, and that is exactly what keeps Missy and the other members coming back—the connection they make with other moms, and the friendships that their children make with the other kids in the group.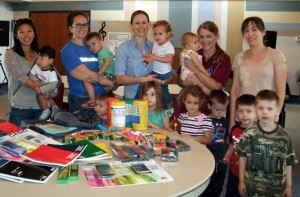 The Lacey chapter has 21 members, but the number fluctuates as new moms join and moms with older kids leave as their schedules change. The Lacey chapter serves all moms within the North Thurston Public Schools district.
The group has an all-club meeting once a month and as many as three events per week, such as trips to the zoo, informal play dates or Mom's Night Out. "We've had some women join just so they could attend Mom's Night Out," said Missy. "No children are allowed at that event unless it is a nursing baby."
Mom's Night Out is the exception as all of the other events involve both mom and child. "We enjoy doing this with our children. It is about moms and kids doing things together," she said.
The day that I stopped by their meeting at St. Mark's Lutheran Church—there is no religious affiliation—the meeting was minutes from beginning. Around a dozen kids ran around the large dining hall while the moms turned in school supplies they had gathered for a supply drive that will benefit Community Youth Services. The energy level—and noise—was high, but that didn't stop the moms from talking, sharing information and catching up.
Missy opened the meeting with a look at the upcoming calendar of events. The group scheduled a playdate at a nearby park and the group learned that the Lacey Police Department would talk about child safety at the next meeting. Next, Missy introduced new members, arranged additional play dates, and then out came the snacks and the meeting adjourned—but no one left. By this time the kids were quietly playing in groups and eating snacks, the moms were just sitting around relaxing and talking.
"We have formal rules, but we are a pretty informal group," said Missy. "We have an email group that is used to set-up last minute trips to the zoo or play dates. We have a great mix of structure and a laid-back atmosphere."
I had the chance to talk to a few other members, and they all agreed that the group met their need for connection and was a great way to make friends—for themselves and their children. And while the need for connection is what brings many moms to the group, a different aspect of the club often keeps them coming back long after they've established friendships—and that is the club's focus on service.
"Service is a huge focus for us. We have certain things that we do every year. For example, we sponsor a family every Christmas. This year we had a book drive for South Sound Reading Foundation. I worked in a college library so reading is definitely close to my heart. Every year we have a garage sale, which is our sole fundraiser for the year. It raises funds for the club, and then a portion goes back to MOMS Club International's fund for moms who fall on hard times," she said.
MOMS Club International has formal rules and the Lacey club adheres to them, but Missy says that there is a lot of freedom about what kind of events they can have. "The only regulation is that we do things to help and support moms and kids in the area. It is really very simple—moms offering moms support. That's it. And while we are offering moms support we are making connections, which is what brought us here in the first place."
To learn more, visit the MOMS Club of Lacey's website or email momscluboflacey@yahoo.com.