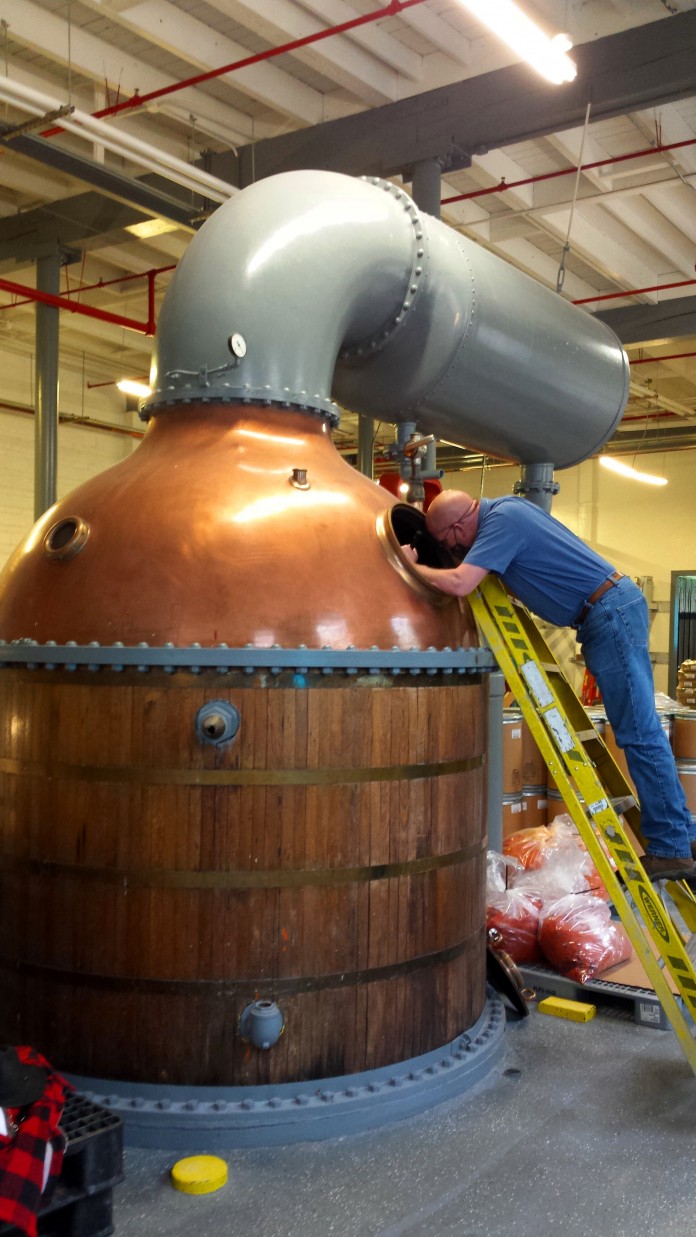 Submitted by Sandstone Distillery
So many of our dreams at first seem impossible, then they seem improbable, and then, when we summon the will, they soon become inevitable. – Christopher Reeve
This Friday, a piece of local history will be not only preserved but improbably re-purposed and given a vibrant new life in a strange and unlikely venue.
I.P. Callison & Sons of Chehalis, WA, founded in 1903 and a long-time world leader in the production of high-quality mint oils, has partnered with John Bourdon of the upstart Sandstone Distillery to breathe new life into a piece of history otherwise destined for the scrap heap.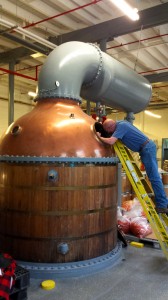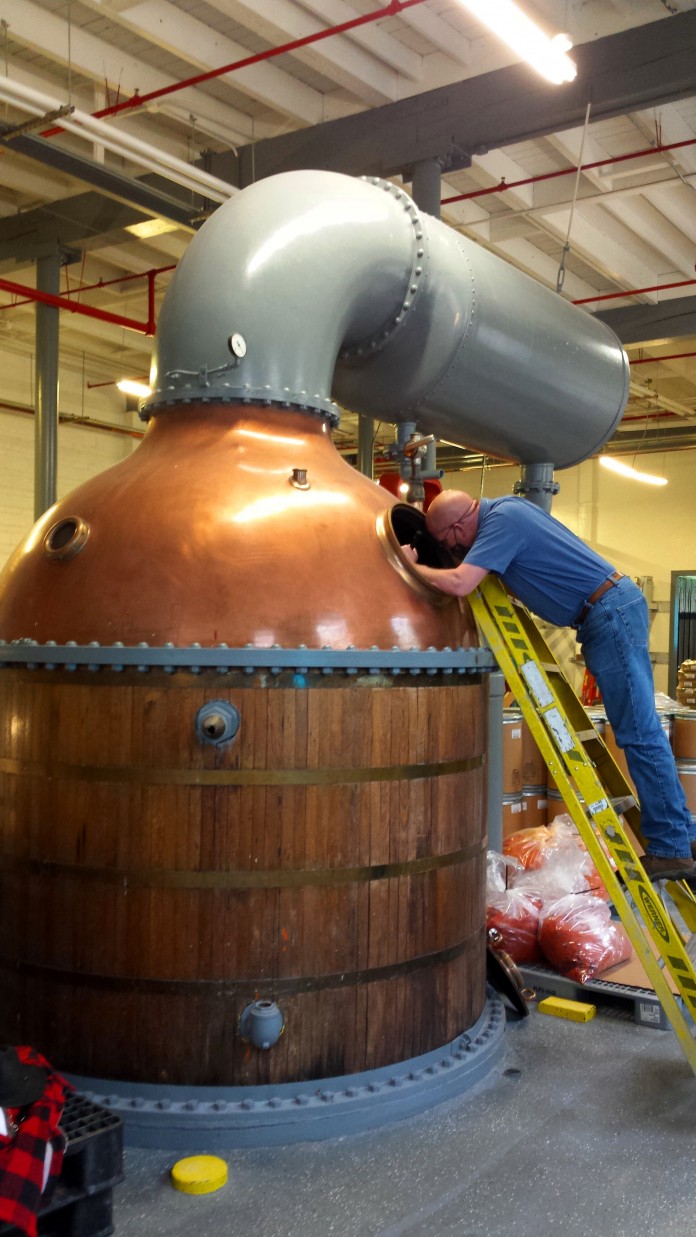 Bourdon, a 25 year resident of Tenino, transitioned two years ago from ownership of a successful trucking and logistics company to realizing his own improbable dream of opening a distillery. Using almost entirely re-purposed equipment, including stills fashioned from old Navy soup kettles, Bourdon has a bent for sustainable, renewable business practices that include honoring and incorporating local history in the production of his spirits.  He first heard of the fate of the giant percolating/condensing vessel at I.P. Callison in early summer and knew it was an opportunity to blend the vessel's long local history with the ethos of Sandstone Distillery. "The still just begs bourbon and whiskey production," says Bourdon. "It will take a lot of hard work to bring it up to speed, but I see it being a huge part of our future growth."
The Bourdons, it seems, are no strangers to hard work.  Upon seeing the 65-year old condensing still that will soon make its home at Sandstone, Bourdon's wife and business partner, Jenni remarked, "it's funny, but our blessings are generally disguised as a lot of hard work."
The condenser was actually used by I.P. Callison to produce pharmaceutical-grade cascara bark essence, an irony not lost on Bourdon.  "Well, we thought the still was used to produce mint oil, but it turns out it was used to make laxative powder."
Extricating the vessel from I.P. Callison's National Avenue plant in Chehalis will mean literally cutting a hole in the roof of their factory to remove the still with an overhead crane. This is scheduled to take place early Friday morning, September 4, and will entail shutting down a busy part of National Avenue.
Sandstone Distillery will move the still in two sections, the nearly 2000-gallon copper and oak-lined tank and the giant copper condenser, to their facility on Wright Rd in Tenino. Once outfitted, the still is expected to quadruple the production of whiskey and bourbon at the distillery. Sandstone currently produces Vodka, Whiskey, Gin, Black Gin, and a variety of vapor-infused Vodkas.
For more information about Sandstone Distillery you can visit them online, on their Facebook page, or follow them on Instagram at @sandstonedistillery.