By Todd B. Gruel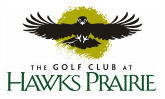 Waiting to speak with Vanessa Postil, the manager of the Midnight Sun Performance Space, I found myself spending a good deal of time alone. It's quite clear that Postil is a very busy woman. It was impressive, overhelming even, to watch her flitter in and out of the side office, shepherding a lively private engagement at The Washington Center for the Performing Arts. The frequent breakups in our conversation, however, gave me ample opportunity to mingle with the Center's in-house pets: two goldfish by the name of Raspberry and Blueberry. Although I was unable to question them regarding their relationship to the local arts community, I can only assume that they share Postil's passion – if only through osmosis.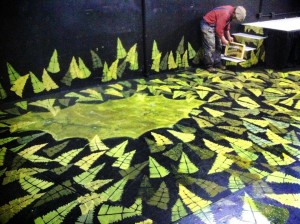 Before the Midnight Sun existed as a performance space for local arts, it began as a dairy in 1909. Evidence of its early use can be seen still by the floors in the back room which slope towards the center where a drain used to be. Then in 1993 a group of artists, interested in creating a theater for their own work, took the building over. They transformed the space, which at that time was being used as an Intercity Transit office, into a blackbox theater.
Since its inception as a performance space, the Sun's seen several changes in management. The people who first opened it (Barbara Zelda and Sky Myers) eventually handed the Midnight Sun off to a new theater company, Artesian Theatre Sightings. ATS passed the Sun off to Prodigal Son Productions — who managed it for a decade. The Midnight Sun currently finds itself under the guidance of Theater Artists Olympia (TAO).
But despite the changes throughout the years, its vision remains the same. Since the beginning, the Sun has provided a space for local music groups in addition to local theater. TAO, a non-profit organization that's performed underground theater for almost 13 years, has expanded the original vision even further to include workshops and art exhibits. They're less interested in imposing restrictions for the medium and more interested in promoting work that is radically creative and inventive.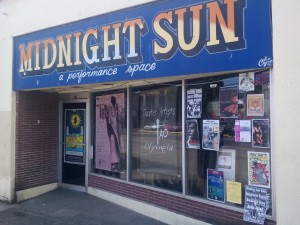 If the Sun is the venue, a shell, powered by its management, then that makes TAO a high-octane engine. That also makes Vanessa Postil, the Sun's principal head, an exotic hybrid between a nimble NASCAR driver throttling the red and a wired long haul trucker pushing past twilight.
In addition to her work for the Sun, Postil busies herself elsewhere as an education program manager for Harlequin Productions, a front house manager for The Washington Center, a theater teacher for Olympia Family Theater, and a stage manager and secretary of the board for TAO. Oh, and she performs and practices theater in all of these venues, as often as she can.
As the latest engine throbbing beneath the Midnight Sun's hood, TAO aims to promote thematically provocative, mature, experimental works which are under-represented in the community. They've recently hosted one of their own productions, The Head That Wouldn't Die, which is an original adaptation from a bizarre b-movie. They've also recently hosted An Improbable Peck of Plays, the 4th annual festival of one-act plays, produced in conjunction with the Northwest Playwrights Alliance.
Clearly, the Sun is in good hands. But why has it changed management so many times? What's the deal with this burning-hot hot potato? Well, nobody who runs the Sun ever profits much from it. They've all done what they can to help serve a community that they love while casting little thought on personal gain. Sure they get a home, a place to perform, but there's only ever enough money for the next production. Simply put, the Midnight Sun is still around because underground art still matters.
Besides theater, the Sun's performance space has seen countless other uses. It has been used by a variety of people for a variety of purposes: The Olympia Audition League has conducted workshops which help performers prepare for auditions; Evergreen students have used the space as a temporary gallery to display their work; sugar-high 7-year-olds have celebrated their birthday parties, disco style; and local rock bands have shot their edgy music videos there. The Sun is available for anything and everyone.
In the near future, the Sun is working on becoming more sustainable. It could use community support in order to manage its fundraising efforts. And it's always looking for new sponsors and donors to help keep its doors open. The Midnight Sun has been consistently staffed and maintained by the generous help of volunteers. So if you're interested in getting involved they'd love to have you. In the words of Vanissa Postil, community leader extraordinaire, "If you can, do the good."
The Midnight Sun can be found online at http://www.themidnightsunspace.org. Those interested in rental reservations should contact Vanessa Postil directly. If you would like to learn more about Theater Artists Olympia, you can do so at http://www.olytheater.com/index.htm.