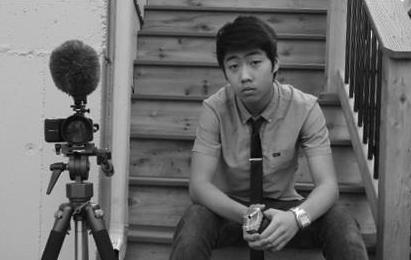 By Claire Smith, Capital High School Intern to ThurstonTalk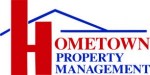 What would you do if I told you that the next great cinematographer is living right here in Olympia? Aaron Field will be a senior at Capital High School next fall, and has produced several well-written and beautifully shot films. He took two of these films to thespian state, and not only was awarded first place, but also snagged second place in the Short Film category.
Aaron is drawn to the type of films that "break the norm." And his winning films are in a category of their own, standing out amongst a crowd.  Aaron is inspired by Quentin Tarantino, famous for Pulp Fiction, and Wes Anderson, who directed the academy award winning The Grand Budapest Hotel. Aaron enjoys scoring done by Hans Zimmer.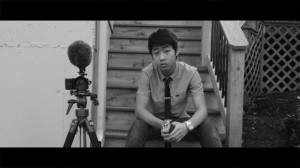 Aaron independently wrote the scripts for his two films, SiDEKiCK and Reverse. He likes to take inspiration from sources all around him. He doesn't have an agenda when he writes, but does incorporate things he's learned. His take on SiDEKiCK was the importance of breaking out of a mold and become who you truly are. While in Reverse, he chose a slightly more lighthearted route. Aaron and CHS sophomore Kameron Bustetter play exaggerated versions of themselves, for a comedic outcome.
The Washington State Thespian Festival at Western Washington University in Bellingham was the first big event Aaron had ever entered. He looked for friends and actors he trusted to help make SiDEKiCK and Reverse, shot the two films, edited them to fit the time constraints, and entered them in the competition. Aaron didn't need to be a thespian, himself, to enter the conference.  Instead, he did his best to highlight the actors in his films. Both films are incredible, and they snagged first and second place in the short films category.
Olympia's NOVA School is where Aaron first discovered his passion for filmmaking. He took a once-a-week after-school class with Eric Fleming, where they shot short films. He developed his passion at these after-school courses, held on to it, and never looked back. His parents have supported him, and Aaron is clearly thriving at filmmaking. At Capital, he's worked closely with CNS (Capital News Service) teacher Kevin Wright, and Graphic Design teacher Scott Le Duce to further hone his craft.
Aaron was exposed to CNS, a course offered at Capital, as a freshman. After watching upperclassman Nick Price's skits, Aaron became inspired to join CNS in his sophomore year. He loves the fast pace of CNS and often works with junior Alex Kovacs. Their CNS announcements are much anticipated by the students throughout the school week. Teacher Kevin Wright says of Aaron, "He's a very hard worker and very creative. Aaron's always striving to be better. He has signature style, but he works hard to make sure it's different and interesting every time."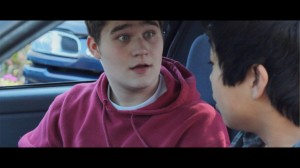 With any hobby that you truly feel passionate about, there are bumps along the road. Aaron struggles with finding actors who care about a project just as much as he does. He has learned, the hard way, that you have to "just shoot as much as you can, mess up, and make bad films." He worries before releasing a film, too. He doesn't want it to come off as cheesy, but wants it to be well received.
Before Aaron shoots, he's already put in hours of work. Aaron starts by writing a screenplay. Once he's satisfied, he takes it to a story board to map out the logistics. The last step is organizing a shot list.  Aaron typically spends only one day shooting – the shortest step in the process. When shooting is over, Aaron edits his work into the final masterpiece. Aaron typically uses a DSLR camera – a Cannon T3I – considered a "standard" for indie films. He occasionally uses a Blackmagic Cinema camera, a more professional camera.
Aaron's experience in cinematography has changed him as a person. Before taking his after-school film class, he considered himself shy and had few friends. Through film, Aaron has been able to meet all sorts of people who share his passions. He loves what he does because he loves being part of a team and the people around him inspire him to do better. Making films has inspired Aaron to become more independent and confident.
Jace Cotton, a CHS junior who starred in SiDEKiCK as Athan, found working with him a blast. "Aaron is one of the most brilliant people I've ever met. He's very instinctive, and chooses incredible camera angles. He's going to make a major impact on the film world, without doubt."
Incoming senior Ella Collins, who played Lacey, the female lead in SiDEKiCK, adds, "It's great to work with someone who has so much passion for what they do. Aaron is amazingly talented at filmmaking and working with him on a film is a great experience all around."
Outside his film work, Aaron does media-related graphic design, trains in martial arts and works at Men's Warehouse. He balances his schedule, yet always finds time to shoot for an hour every day, keeping his passion strong. Balance is something Aaron has needed in order to succeed in film making, even writing screenplays in English class.
Aaron's goal is to become a cinematographer and plans to attend a two-year film school after completing CHS. He may dive head first into independent films, with all the access to online resources. Either way, he intends to submerge himself in the industry.
Aaron's winning film SiDEKiCK can be found here, and his runner up Reverse can be found here. His YouTube channel, where he posts other videos, like his inspiring entry for the My Rode Reel competition titled An Untold Story, is here. His advice to anyone with a passion for film, is to keep shooting. "If there's anyone apprehensive about doing films, or doesn't think they're good enough to do films, just keep shooting and doing what you're going to do, because one day you're going to make something, and be surprised by how good it is," he summarizes.