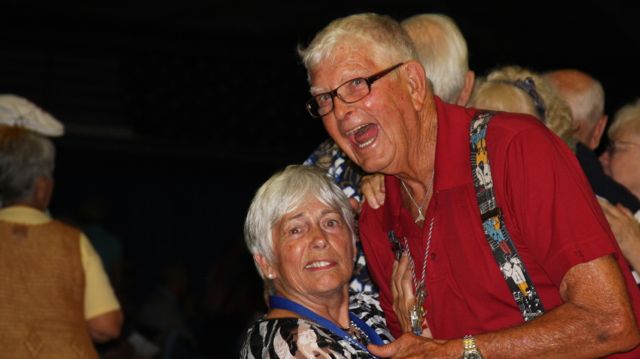 By Kathryn Millhorn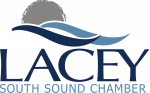 "It's not exclusive, but inclusive, which is the whole spirit of jazz." And if anybody can speak for an entire genre, it's the great Herbie Hancock.
For this year's all-inclusive silver anniversary of the America's Classic Jazz Festival at Saint Martin's Marcus Pavilion, organizers have really gotten into the swing of things…pun intended! From June 25-28 there will be 96 performances from 13 bands on four stages at one location with crowds hailing from 22 states. Whew!
The Greater Olympia Dixieland Jazz Society takes pride in supporting young musicians and vocalists through camps, sponsorships, and performance opportunities. Their annual Jazz Festival helps fund training for such rising stars as clarinetist Claire McKenna who "recently appeared in Seattle's Benaroya Hall with trumpeter Wynton Marsalis and his Lincoln Center Jazz Orchestra."
Jazz Society Co-Director Walt Bowen explains that "the purpose of the Greater Olympia Dixieland Jazz Society is to preserve and promote the performance of live jazz. We do this by sponsoring youth scholarships to annual jazz camp. This year we have 13 students. These students are the performers of tomorrow. In addition to jazz camp, we have high school students volunteering from Saint Martin's, North Thurston High School, Timberline High School, and Aspire Middle School."
Thursday evening, June 25, is a 7:00 p.m. Kick Off Party in the Saint Martin's University Marcus Pavilion. Friday includes concerts from 11:00 a.m. until 10:45 p.m. with a free mid-day stop-off at the Olympia Farmer's Market from 11:00 a.m. until 1:45 p.m.
Saturday the music flows from 9:30 a.m. until 11:00 p.m. on four stages. Bowen is proud to offer "plenty of dance lessons, great bands, and four large dance floors are sure to provide a wonderful time for all. Other festival features include on-site RV parking, shuttle service, parasol parades, a swing set, and After Glow Party."
He continues, "The main way that we draw attention to jazz music is to sponsor our jazz festivals that bring some great musicians to our area. At this festival we have seated areas for listing but we also have four large dance floors. On those floors we have dancers from three to 93. We encourage families to attend."
"Music students can shadow and be in contact with some very experienced musicians and see them close-up," adds Bowen. "Some of our fans are attracted to the music and others to the dancing. Many enjoy both. Other people like to hear the music and look at the dancers and their costumes. Some dancers belong to swing dance clubs and come the festival to dance before a live band."
Sunday morning cools things off with a free gospel program at Saint Martin's at 9:30 a.m. featuring Portland favorites Marilyn Keller and the Black Swan Classic Jazz Band. Downtown the Grand Dominion Jazz Band takes over the United Churches of Olympia at 10:00 a.m. After a last, rousing day of music, the Festival winds down at Tugboat Annie's with the Olympia After Glow Party starting at 5:00 p.m.
Out of towners are invited to contact local hotels and ask for 'Jazz Rates' or inquire about limited RV parking on-site at Saint Martin's. Contact info for these options can be found online here.
Tickets can be purchased for the entire event or specific days or evenings. Students are encouraged to attend and an all-event pass for ages 14-22 with student ID is only $15. Tickets can be purchased at the door and anyone willing to volunteer for a total of 8 hours can earn a free 3-day pass.
Henry Rollins puts it all into perspective: "Live music is the cure for what ails ya." No matter what's going on in the world around us, music can be a bridge, balm, and source of unrivalled joy.
For festival information, please contact Charlotte Dickison at 360-943-9123 and for info on RV parking call Pat Herndon at 360-956-7132.