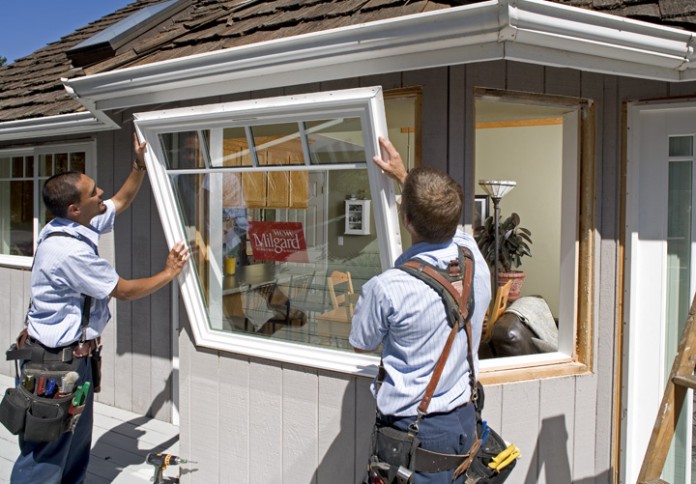 Repairing complicated mechanical equipment, constructing homes and businesses, interpreting blueprints – these are just some of the activities of the highly challenging work of skilled craftspeople. Current day skilled trade jobs require professionalism, critical thinking abilities and an aptitude toward problem solving. They also demand a level of physical fitness to perform properly on the job as well as maintain health well into retirement.
Skilled trade jobs are for the industrial athlete – an individual who recognizes the importance of staying physically fit throughout their career. And more importantly, understanding their skilled work provides opportunities beyond just a job but rather a rewarding career.
The building trades industry is ripe for younger workers right now. An aging workforce, largely made up of baby boomers nearing retirement, combined with fewer workers in the industry due to recent recessionary conditions has created an opportunity for younger workers to enter the building trades field. Many companies, such as Sunset Air a heating and air conditioning business based out of Olympia, Washington and serving the South Puget Sound and Southwest Washington areas, are paying close attention to the anticipated retirements of their aging workforce. The building trades industry is poised for an increase in the demand for skilled workers.
"There are great opportunities in the construction industry right now because of an overall aging workforce," explains Karen Johnson, Human Resources Manage at Sunset Air. "There are more people retiring than coming in. This is probably a decade old problem that has compounded. I liken it to what is going on in the computer based industry or technology in that there is a strong push in those industries to train and educate young workers because of the demand. In that industry, there are more jobs than people. Similarly, in construction there are less people coming into the industry. Since there are fewer qualified workers it makes a good industry to pursue a career because the demand creates higher wages and workers can get paid very well."
Joe Westby is an HVAC (Heating, Ventilation and Air Conditioning) Installer for Sunset Air who has built his career and provided for his family by working within the skilled trades industry. "Working for Sunset Air provides a stable, long-term career for those who want to work in construction," he explains. "Sunset Air is a large company that provides steady and consistent work. It is hard work, but it is a good, honest way to make a really good living and provide for your family.
"I make a good living, have excellent health insurance for myself and my family," Westby continues. "And I can afford to put my kid through college thanks to the Fluetsch family who own Sunset Air and take great care of their employees."
In Thurston County, there are great opportunities for young people to enter into the construction field. For example, high school age students can get their first idea of whether this industry might interest them through the Construction Trades Program at the New Market Skills Center. The Construction Trades Program is a pre-apprenticeship program teaching entry level construction skills and knowledge for both residential and commercial construction with a focus on employability skills, problem solving, trainability and team building.
Sunset Air, like many skilled trades businesses, offer apprenticeship employment as well as ongoing training and education for their employees. Sunset Air provides career opportunities for all employees, whether it be honing in on perfecting high quality production at a high rate or problem solving on sophisticated mechanical systems. Johnson shares, "We look for people with certain performance indicators such as those who can work quickly and are physically fit and able. We have established the industrial athlete mindset with our employees. We want them to stay physically fit for their own health and wellness so they can continue to be in good shape in their retirement. It is like a professional athlete who needs to know how to train and stay fit throughout their career so that they are not broken down in retirement."
HVAC jobs likely have more in common with professional athletes than deskbound professionals. Yet working for Sunset Air provides more than just a job. Rather they offer highly skilled, rewarding careers.
Click here to learn more about Sunset Air.
Sunset Air
5210 Lacey Boulevard SE
Lacey, Washington 98503
360-930-6298