Compiled by Kate Scriven, ThurstonTalk Associate Editor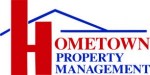 We met back in August in the ThurstonTalk office.  A group of nervous, yet excited, high school students ready to stretch their boundaries and build their resumes through an internship with ThurstonTalk.  And, here we are in May, at the close of their time with us.  They have grown in their understanding of what it takes to be a professional writer, how to manage deadlines and time, and willingness to step outside their comfort zone.  These talented writers have created powerful pieces about their community that give ThurstonTalk readers a different, fresh perspective and a sneak peek into the lives of our area's amazing youth.
In their own words, our interns reflect on their year with ThurstonTalk.  To learn more about our internship program, click here.
Sara Hollar – Olympia High School Intern
This ThurstonTalk internship has seen two years of my life, and those two years have seen some good memories and big changes. When I started writing for ThurstonTalk I wanted to be a lawyer. Now I know I'll be a writer. I may be a lawyer who writes or an artist who writes or a journalist who writes, but I will never stop putting pen to paper. I'm so thankful for ThurstonTalk because this internship taught me to believe in the power of a quote, to capture an individual's passion in words and to always love telling stories.
I work hard on each of my articles but I think the one I'm proudest of is about Olympia High School's Bear Crew Two, a club I'm personally involved with. My experience with Bear Crew Two has been about friendship and joy and those are the qualities I tried to portray in the article. Those are the stories I like to tell, the ones about people coming together to be positive forces in each other's lives.
This internship allowed me to write about a lot of beautiful things, neighbors helping neighbors, students striving for excellence and the amazing Thurston County community. I can't express how grateful I am to have two years full of experience behind me as I look to a future in writing. I now know that there is more than one way to be a great writer and I should never let the fear that I won't be "good enough" stand in the way of telling the stories that are important to me.
Claire Smith – Capital High School Intern
I truly don't know where I'd be if I hadn't taken a risk two years ago and applied for my ThurstonTalk internship. I know that sounds cheesy and overrated, but this job has had a huge impact on my life.
By working with Thurston Talk, I get to visit businesses and meet people I normally would not get a chance to interact with. I know so much more about the Thurston County area than ever before. There is a true level of depth within Thurston County that simply goes undiscovered unless you look for it. I'm grateful for the special interactions I've been blessed to have. The lessons and values I've learned from this internship are a gift.
Writing for ThurstonTalk has also helped me share my passions with the community. I've had the privilege to write about some ladies that mean a lot to me – the Capital High School Cougarettes. My dance team is my life. I see these girls every day. We're each other's best friends, always lending a helping hand when needed. To make the community aware of this special bond has reminded me how blessed I am to have these young women in my life.
I've also learned a lot of real life skills from this internship. Deadlines are realities that are hard to ignore. I've had to learn a lot about time management and balance. Balancing school, dance team and writing isn't easy, but clicking into a routine where you're comfortable is the best feeling in the world. Discovering balance, and figuring out how I work best is a gift.
As I end my second year of interning, I look back feeling blessed. I am truly lucky to be able to see as much of Thurston County I see and to be able to share about it in writing is an indescribable joy. I have loved this past year, and am looking very forward to continuing with ThurstonTalk next year.
Lauren Frasier, Capital High School Intern
Over my past year as an intern, I've gone many places, from football fields, to debate competitions, to bowling alleys. I've been all around Thurston County, but I always end up in front of my laptop with my notebook and cup of tea for good measure, typing away and trying to do justice to the story that I'm trying to tell. It's been such a rewarding experience. First was the interview, pushing me out of my comfort zone, forcing me talk to different people and posing questions, all of which gave me more confidence. Next was my writing. I've always loved to write, but I never made time for it until ThurstonTalk.  Looking at the notes I'd jotted down during the interview, an article slowly starts to take shape.
I love being able to tell the amazing stories of people all around our community who are working hard and doing extraordinary things. They don't do it for the recognition, but it's well earned. Seeing a jumble of quotes and explanations slowly become an article was gratifying, and my favorite part was being able to send a copy of the finished product to the team, club or person it was about. Telling their stories not only recognized all they had accomplished, but also inspired those who read them. Along the way, I learned a lot about myself. I've seen my skills improve, and now the essays I have at school are no longer daunting. It wouldn't have happened without ThurstonTalk, a notepad, a pen, and a good cup of tea.
Taylor Tryon, Tumwater High School Intern
My time as an intern for ThurstonTalk has showed me much, about not only myself, but the community around me. From stepping out of my comfort zone to interview people I had never met, to balancing school, sports and interning, this opportunity has been challenging, exciting, and most of all, rewarding.
My personal favorite article that I've written during my time with ThurstonTalk is my very first, a look inside the THS Friday Night Football scene. This article was such fun to craft. Seeing the excitement others at Tumwater High School had for the topic was amazing and made me realize right off the bat that the work I was doing with ThurstonTalk mattered to Thurston County.