Submitted by Thurston County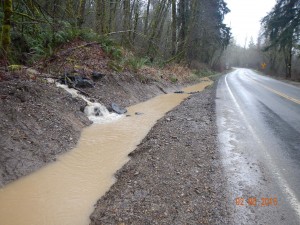 Thurston County's Storm and Surface Water Advisory Board (SSWAB) is accepting applications for four new members to fill existing vacancies.
Members advise the Board of County Commissioners on matters related to stormwater policies and programs such as public education and outreach, water quality and flood control improvements, environmental monitoring, stormwater pollution prevention, stormwater operations and maintenance, and the utility rates to support these work programs.
Any resident of unincorporated Thurston County with an interest in storm and surface water resources may apply. Residents living in unincorporated Thurston County in the Littlerock, Rochester, Grand Mound, and Tenino, Rainier or Yelm area are encouraged to apply.
The application is online at Thurston County's boards and commissions web page under the section titled 'More Information'. Those interested should complete and return the application as directed.
Term length is three years. No prior board experience necessary. Meetings are usually held six times per year on the third Thursday of the month in the Water Resources conference room at 929 Lakeridge Drive SW, near the County Courthouse in Olympia from 5:30 – 7:30 p.m.
To learn more about the Storm and Surface Water Advisory Board, visit our website www.co.thurston.wa.us/stormwater/sswab/sswab-home.html.