By Kelli Samson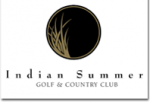 While I do consider myself a decent baker, bread and I have only become acquainted during recent years. I am an amateur bread baker, at best. And loaves take time, though they're always worth it. After a certain bakery closed last year, I no longer had a place to buy freshly baked sandwich bread with local, organic ingredients. I turned to my own oven and developed some skills, but it sure took a lot of time each week.
Enter Julie Robinson, the proprietess and sole baker at Olympia Honey Baker. She sells the most delicious loaves of multigrain bread for a price I can live with. Because they contain honey instead of sugar, they also keep longer. And I can't ignore the fact that less time in my kitchen fighting this battle equates to money in a local owner's pocket.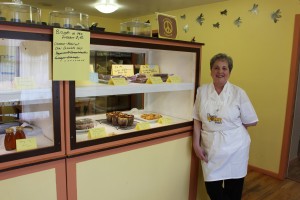 Supporting local businesses is very important to the viability and growth of our local economy. Years ago, I made a commitment to source my food locally when I have a choice, and buying my bread from the Olympia Honey Baker fits right into this philosophy.
Owner Julie Robinson takes it one step further by making it her own priority to shop locally for her ingredients. The raw wildflower honey that she currently bakes with comes from Robbins Honey Farm in Lakewood. The fruit she uses is from the northwest. She buys organic ingredients whenever she can, and her flour is sourced from Shepherd's Grain in Spokane. This company's flour has a tracking number on each package that enables the consumer to see exactly which farms grew the wheat.
Not only is Robinson conscious of where her ingredients come from and of supporting local and regional businesses, but she is passionate about what does not go into the bodies of those who consume her baked goods: white sugar. Not one item in her bakery contains this increasingly controversial ingredient that many attribute to our nation's obesity epidemic.
Robinson began baking at a young age with her mother and in her home economics class at school on New York's Long Island. "My mother made bread twice a week. She was actually a terrible a cook, but the one thing she could do extremely well was bake bread." Robinson entered many cooking competitions in junior high school, and she won numerous awards.
When her own children were young, Robinson began substituting honey for sugar in her own baking "to get the sugar out of their diet. People need to have a better, healthier option."
When it became clear that her medical transcription business in Olympia was becoming obsolete, Robinson decided she wanted to start "a little neighborhood bakery." She and her husband converted part of her office space into a commercial kitchen. He built some bakery cases, they painted the space a sunny yellow, and, before she knew it, they had opened in 2012.
Robinson takes special orders for just about any baked good, as long as she's given at least 24 hours notice. She has a slew of regular customers. During our interview, one of her regulars came in for her weekly brownie fix.
Her best customers, however, are those that are gluten-free. Each Wednesday night after closing, she cleans and sanitizes her kitchen to meet gluten-free standards. She commences with her gluten-free baking day each Thursday. Locals who have a gluten-free diet can count on the Olympia Honey Baker to offer many fresh, gluten-free baked goods one day a week.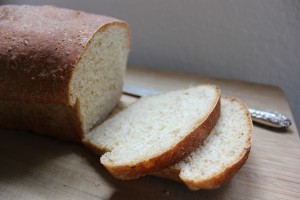 Ironically, Robinson has "no sweet tooth whatsoever. If something tastes yucky-sweet to me, I know it's just right for everybody else. My burger buns are my favorite things I make," she says. Though sweets are a big part of her business, her meat pies are the most popular items with customers.
The Olympia Honey Baker is moving to a new location near west Olympia's West Central Park in September of this year. A host of renovations have to take place at the new space between now and then, but it will boast a much bigger kitchen and have more seating for customers.
Robinson will be hiring her first employees in anticipation for this move. If you enjoy working in the kitchen, she is currently taking resumes. "It would be fabulous to find the right person with at least some basic kitchen skills. The last vacation I had was four years ago," she laughs.
The Olympia Honey Baker is open Tuesdays from 9:30 a.m. to 4:30 p.m., Wednesday through Saturday from 8:30 a.m. to 4:00 p.m., and Saturdays from 9:00 a.m. to 3:00 p.m.
You can see what Robinson's been baking by following the Olympia Honey Baker on Facebook.
Olympia Honey Baker
1713 State Ave. NE in Olympia
360-292-6045