By Alyssa Ramsfield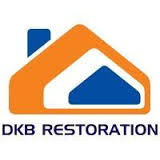 Some of the greatest villains are poised and ready to take over Thurston County. The only way to stop them is to call upon some of the greatest super heroes ever created. This isn't the plot to a blockbuster movie, this is what you can expect on May 2 during the annual Free Comic Book Day.
Created initially to spread the discovery of amazing comics to people of all ages, this event boasts comic book stores from across the country giving out comics to anyone willing to read. Different shops will have different comics available. Below you can find out about participating shops and what they will have to offer.
Gabi's Olympic Cards and Comics – 4230 Pacific Ave SE in Lacey
One of the largest comic book stores in our area is Gabi's Olympic Cards and Comics. Nationally, Free Comic Book Day takes place on Saturday, May 2, but Olympic Cards and Comics has expanded the event to have 600 pounds of free comic books available all weekend. Everyone who attends the celebration will receive as many as three free comics. Some of the titles available this year include Avengers #1, DC's Divergence, Avatar the Last Airbender, and Pokemon.
Along with free comic books, Olympic Cards and Comics will also be holding a weekend sale. Additionally, comic creator and novelist, Greg Rucka, will be in the story on Saturday from 1:00 p.m. – 4:00 p.m. for a special signing. Be sure to come early to catch Rucka's signature. The Free Comic Book Day festivities begin at 10:00 a.m. and end at midnight on both Saturday and Sunday.
Danger Room Comics – 201 4th Ave West in downtown Olympia
Downtown Olympia's Danger Room Comics will be opening at 10:00 a.m. (one hour early) to pass out as many comics as possible during the event. Casey Bruce and Frank Hussey have co-owned this downtown business since September 2010. Their passion for comics and graphic novels is obvious when you enter the doors. They can be found at the front counter on any given day willing to share their wealth of comic book knowledge.
Free Comic Book Day for Danger Room isn't limited to their storefront. Danger Room staff will also be passing out comics at the Hands On Children's Museum from 12:00 p.m. – 2:00 p.m. and Olympia's Timberland Regional Library from 11:00 a.m. – 3:00 p.m. Some of the titles Casey is most excited to hand out include Hip Hop Family Tree, Comics Festival, Fight Club, Secret Wars, and Avatar.
Both the Shelton and Olympia Timberland Regional Library branches will be handing out free comics to patrons thanks to Danger Room Comics and Olympic Cards & Comics. Comics are limited to one per person during regular library hours 10:00 a.m. – 5:00 p.m.
The Tumwater branch will be taking readers places beyond the library. From 11:00 a.m. – 12:00 p.m. join cartoonist Megan Kelso to tap into your sense of memory, time, and place. This presentation is suitable for teens and adults. This event is co-sponsored by Humanities Washington and the Friends of the Tumwater Timberland Library.
Comic Book Fun will also be hosted by the Tumwater library branch from 12:00 p.m. – 4:00 p.m. Stop by to get a free comic book, play games, and take part in superhero activities. There will also be a cosplay contest with prizes from local merchants.
Finally, the Lacey branch will have an event called We Make Comics: a Community Comic Jam. From 2:30 p.m. – 4:30 p.m., explore comic illustration and meet with local illustrators Chelsea Baker, Zoey Hogan, and Ryan Buck. Materials for illustrating activities are provided and this event is open to all ages.
Thrifty Thurston highlights inexpensive family fun in Thurston County. The weekly series focuses on family-friendly activities throughout our community. If you have a suggestion for a post, send us a note at submit@thurstontalk.com. For more events and to learn what's happening in Olympia and the surrounding area, click here.