By Gail Wood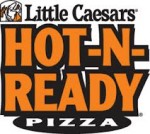 As a kid growing up in Bothell, Kellen Gallacher had what may be considered a life-changing experience. He played lacrosse. And suddenly Gallacher, who had enjoyed playing football, basketball and baseball, was hooked on a new sport.
From that introduction in seventh grade, he played through high school and then through college, playing on a club team at Central Washington University. Now, as an adult, Gallacher wants to make sure kids in the Olympia area today get that same opportunity he had when he was young to play lacrosse.
Gallacher, as an assistant coach on the newly formed Olympia Lacrosse Club for seventh and eighth graders, is a walking, talking salesman for lacrosse. He's doing his best to get the word out about the sport.
"I love it. I love lacrosse. It's my favorite sport," Gallacher said prior to a recent practice at Capital High School. "I was a three sport guy when I grew up – football, basketball, baseball. I like a lot of action, so baseball wasn't it."
But lacrosse has that on-the-go action Gallacher was looking for.
Three nights a week, the 25 person team practices at Capital High School. On Saturdays, they play their games at the Regional Athletic Complex in Lacey.
Like Gallacher, Winston McKenna, the team's head coach, has a lengthy lacrosse background as a player. Growing up on the east coast, McKenna began playing lacrosse as a kid and played through high school and one year in college. For McKenna, the lure of lacrosse is its perpetual action and the multi-skills needed to play it.
"It's an amalgamation of basketball, soccer and hockey," McKenna said. "And you don't have to be the biggest guy or girl to be good at it."
For McKenna, who is all of 5-foot-9, he's glad size isn't the deciding factor in performance in lacrosse.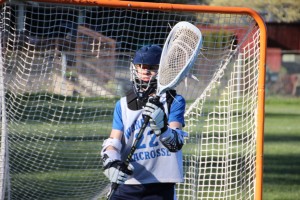 "I knew I wasn't going to be the biggest guy on any field," McKenna said.
When a couple of friends told Gallacher about lacrosse when he was in seventh grade, he gave it a try. And he's been involved in the sport as a player and then as a coach ever since. Gallacher likes the blend of sports in lacrosse.
"I think it's a perfect mixture of a lot of different sports," he said. "You have soccer. You have the contact and the movement like you do in hockey. And kind of strategy like you have in basketball. I think it's a perfect sport where you combine so many into one sport."
Gallacher has a dream for his team.
"We hope to have a club team in every high school," he said. "That's our goal in the next five years to have every high school have its own team."
To achieve that, the Olympia Lacrosse Club is forming youth teams, putting together its seventh and eighth grade team this year. Gallacher, as a teacher at Washington Middle School, does his best in getting the word out about lacrosse. He does that by wearing the right stuff.
"I try to wear as much lacrosse stuff as I can," Gallacher said with a smile.
Besides Gallacher, the other assistant coaches on the team are Keith Edgerton and Mike Traulsen.
Hayden O'Haver and Nick Puntillo, who are both playing on the Olympia Lacrosse Club team this year, have two reasons why they're glad that the seventh and eighth grade team started this year. First, they enjoy playing the game. And two, they don't have to drive 40 miles to University Place to play lacrosse. For the last two years, that's what Nick did. So, it was Nick's dad, Al Puntillo, who first popped the idea of starting a lacrosse team locally.
O'Haver first got interested in playing lacrosse when he talked with his cousin who lives on the East Coast about the sport.
"He kind of got me into it," O'Haver said. "He's big into lacrosse."
And now so is O'Haver, who is in his second season with lacrosse. He's scored six goals and the Olympia team is 3-4 with four games left to play.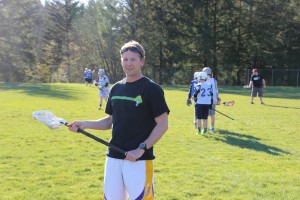 "I like the physicality of it," O'Haver said when asked about what he likes about lacrosse. "I like the mental toughness you need to play and the skill. It's just a fun all-around sport."
Puntillo, who is 14 and an eighth grader at Washington Middle School, likes the speed of the game.
"I like that it's a very fast moving game," Puntillo said. "There's lots going on at all times."
Puntillo isn't new to sports. He's also played basketball, soccer and swimming. He said swimming and lacrosse are tied as his favorite sport to play.
"It's close between lacrosse and swimming," said Puntillo, who will attend Olympia High School. "I like them both."
To learn more about the Olympia Lacross Club, follow their Facebook page.