Submitted by The Northwest Christian Private Schools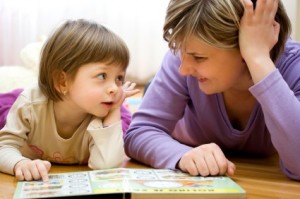 Is your child ready for kindergarten? Join us for an informative hour on how you can help your child prepare for their transition to kindergarten. Tour our child-friendly classrooms, meet our principal, and speak directly with our teachers.
Check out how our curriculum and activities will create a love for learning in your child and prepare them for future learning endeavors. Kindergarten is where foundations for life are made! Come be a part of our amazing program. Noted early learning consultant and child care expert, Julie Weber, will also be on hand to help answer your questions.
Join us on April 19 for one of our two informational sessions.  The first session starts at 1:00pm and the second session starts at 2:00pm.
Community Christian Academy kindergarten and elementary school is located on the campus of Northwest Christian Private Schools in Lacey. Our address is 4706 Park Center Ave NE Lacey, WA 98516.
The Northwest Christian Private School campus consists of a preschool and childcare center, our Community Christian Academy K-8 program, and Northwest Christian High School, home of the Navigators. We offer preschool through twelfth grade on one beautiful 14 acre campus.
If you are looking for a safe, warm, loving school where your child can flourish, come visit us at our kindergarten Open House or call today for a tour.
For more detailed information about our Kindergarten Programs, please visit our web site.
To learn more about all of our schools on The Northwest Christian Private Schools Campus, go our web site.