By Gail Wood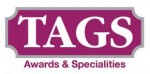 Bre Ellis
Last spring, as Bre Ellis raced around the track, sprinting toward the finish line to break her school's record in the 400 meters, she was pushed by a challenge.
She was pushed by the "you can't" comments she heard as a child overcoming a birth defect. Born a month early, Ellis, now a senior at North Thurston High School, weighed under 2 pounds. Her legs didn't fully develop and were shorter than normal.
Ellis didn't walk until she was 2-years-old and she wore braces for sixth months, helping her as she learned to walk.
"I shouldn't be walking," Ellis said, pausing briefly as she began to cry. "God motivated me to run."
Ellis, encouraged by her Christian faith and by her caring father, began running track when she was in seventh grade.
"I turned out for track because I just wanted to prove people wrong," Ellis said at a recent track practice. "When I was a baby, nothing was developing. I was on a breathing machine."
As Ellis told her story, wiping tears as she talked, two of her teammates Alexis Ross and Aerial Edwards, began to cry as they listened. They had never heard Ellis's story of overcoming her challenges.
"I just love running with a passion," Ellis said, her eyes brimming with tears. "And proving to people that I can do things."
She did that a year ago. Stoked by the "you can'ts" in her life, she ran 400 meters in 48.5 seconds, breaking her school record. That same spring, running with Ross and Edwards, Ellis ran the leadoff leg on a 400-meter relay that broke a school record with a time of 4:06.1 and reached the 2A state meet.
"I love relays," Ross said. "There's less pressure, but then you don't want to let your teammates down."
Peter Allegre and Tyler Reece
North Thurston's Peter Allegre and Tyler Reece aren't only speedsters in the distance events – Allegre ran a PR 4:29 in the 1,600 and 9:39 in the 3,200 to qualify for state. They're also brainiacs in the classroom, both pulling 3.99 GPAs. Allegre's only "blemish" on his report card was an A-minus in algebra as a freshman. Reece got an A-minus in geometer as a freshman.
"School has also come pretty easy," Allegre said. "My favorite subject is history. Any history is interesting to me."
Allegre did his "homework" over the winter, running 45-plus miles a week to prepare for his junior year. Reece, a senior, also comes into the season fit and is ready for his final hurrah in high school. But his next chapter will include running. In June, Reece will head to West Point and follow the footsteps of his father, who also attended the military academy.
"I wanted to go there because my dad went there," Reece said. "I really wanted to be in the Army. I wanted to go out and do something to help people and give back to my country. I really feel that's a duty of every American."
Coaching Staff
Brent Warner, who is beginning his 18th season as North Thurston's head coach, has nearly 100 kids turning out for track this spring, the most he's had in several years. He has a strong freshmen and sophomore class that shows promise.
"I think that when you look at what we have you'd say that we're a younger team right now," Warner said. "We have a lot of young talent."
Helping to shape and develop some of that talent in the pole vault is Dave Sieberlich, a former head coach and teacher at North Thurston. When Sieberlich retired in 2006, Warner asked him if he'd be interested in still coaching. There was one glitch. Sieberlich was moving to Minnesota.
"I told him he could live at my house for three months," Warner said.
And, maybe even to Warner's surprise, Sieberlich said yes.
"I love working with the kids," Sieberlich said. "I enjoy working with the coaching staff. And Brent and I work really well together."
And Sieberlich loves driving 1,200 miles out west. Last year, with his car nearing 400,000 miles and breaking down, Sieberlich got a new car when he arrived in Lacey. A couple of years ago, Warner, who has ridden the Seattle to Portland bike ride for about 10 straight years, rode his bike from Sieberlich's home in Minnesota to Lacey.
It's worth the trip. Sieberlich has a wealth of experience in the pole vault both as an athlete and a coach. In the 1960s, Sieberlich pole vaulted at the University of Wisconsin, clearing 16 feet in practice and 15-8 at a meet on a newly developed fiberglass pole. He competed against Brian Sternberg, a former world record hold while attending the University of Washington and an Olympic hopeful.
Sieberlich has another reason to make the long trip to Lacey each year. He still gets his doctor and dentist appointments here.
"He comes and gets his checkups here," Warner said with a chuckle.
And he also checks up on the pole vault talent at North Thurston.