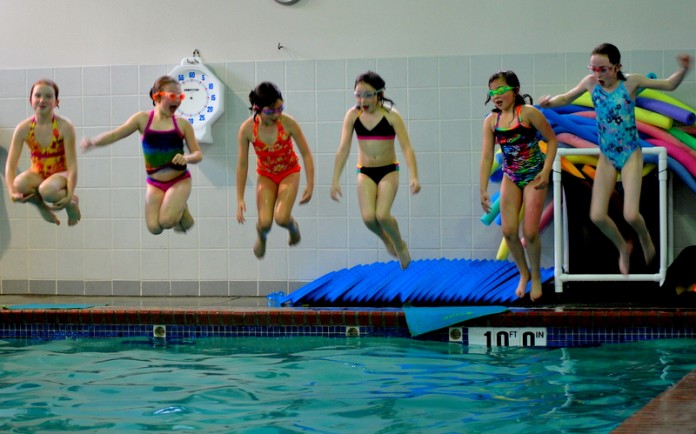 By Alyssa Ramsfield

The sun is shining and the flowers are beginning to bloom which can only mean one thing – Spring Break is just around the corner! As schools let out for break, parents and students are trying to find ways to enjoy every minute of it. Have no fear, Thurston County has plenty to offer residents of all ages.
Lacey Parks and Recreation knows how to make a splash among kids when they create their camps during break. This year's Spring Break Express Day Camp features trips to Rollerdome, community parks, Point Defiance Zoo & Aquarium, Lattin's Cider Mill, and a dive into River Ridge High School's pool. Morning snacks are provided, but campers will need to bring a sack lunch and afternoon snack each day. Space is limited for all of the break events so be sure to check out their site for an updated list of available spots.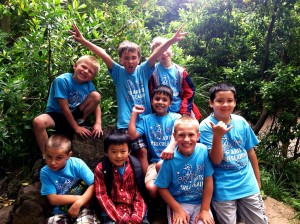 Every day of Spring Break is packed full of adventure with Olympia Parks and Recreation. Along with a variety of available sports for teens, there is also a day camp throughout break. This year's camp theme is safari. Activities include swimming, a visit to Northwest Trek, mini-golf, skating and more. Registration is available online or over the phone at (360) 753-8380.
Half-day camps will be available throughout Spring Break at the Hands On Children's Museum. Museum members get a discount on the camps which are either half-day or a full-day in length. There are age groups of 3-Kindergarten and 1st – 4th grade. The youngest group of kids will get to experience Fairy Tales through crafts and stories. They will also have a messy, muddy science camp. For elementary aged students, the camps available include a look into mythical creatures called "Monstrology" and Lego Robotics. For online registration visit the HOCM website or call (360) 956-0818 ext. 103.
Boys and Girls Clubs of Thurston County
All of the local Boys and Girls Clubs branches are offering day camps during Spring Break. A breakfast and afternoon snack are provided each day. Children of all ages will be able create and play together during the day with organized activities provided. For more information and registration information visit the website for Lacey, Olympia, Tumwater, or Rochester branches.
Spring Break camps are offered for ages 5-12 at locations across Thurston County hosted by the Y. Some of this year's themes include Cruise Ships, Sports, Art, Aquatics, Robotics, Dance, Wizards, and even Cooking. Drop off times are as early as 7:00 a.m. with activities beginning at 9:00 a.m. For full camp details and registration information see the Spring 2015 brochure.
Youth Sports Camp will be in full swing at The Valley over Spring Break. Children ages 6-13 will enjoy a variety of sports from basketball to soccer, there will be fun for every child taught by experienced pros. Camp hours are 7:30 a.m. – 5:30 p.m. daily during their break. Members and non-members can sign their child up for this sporty camp.
The YWCA Girls Without Limits Spring Break camp is geared for girls ages 10 – 14.  A week of outdoor learning, girls develop navigational skills through a variety of fun, technology-filled activities and field trips.  From geocaching and scavenger hunts (prizes included) to learning about technology behind GPS, girls are certain to develop essential skills.  The YWCA offers partial and full scholarships for the $130 tuition.  The camp runs from 8:30 a.m.  – 4:30 p.m. from April 6 – 10.  Register here.
TCTV presents Let's Talk Trash Studio Production Spring Break Camp for aspiring producers ages 10-18. Students will get the opportunity to work in TCTV's high-definition TV studio learning to use robotic cameras and tele-prompters. The main goal of the camp is to host, direct, or be a technician on the show "Let's Talk Trash" which is focused on educating our community on food waste production. This camp begins at 8:30 a.m. and ends each day at 12:30 p.m. To learn more visit their website or call 360-491-0857.
For more Spring Break activities, check out our event calendar on ThurstonTalk.com.