By Katie Doolittle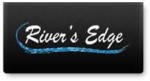 Radiating efficiency and quiet expertise, Victoria Williams presides over the multi-faceted business at Bella Jean Boutique. Much like its owner, the storefront is bright and welcoming, an attractive mix of 21st century chic and graceful, old-fashioned elegance.
Says Williams, "I want people to feel at home when they come in and feel like, 'Wow, I'm going to love leaving my gown here and it's going to be well taken care of.'"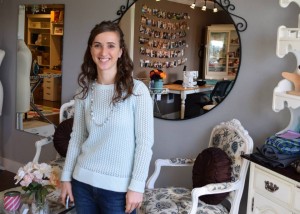 Alterations are just one service offered at Bella Jean. The little shop on South Bay Road also provides custom clothing, home decor, and upholstery as well as long-arm quilting and knitwear. Whatever the service, a satisfied customer is always the end goal.
Perhaps the most unique aspect of the boutique is the fact that Williams started it at the tender age of 19. Like many young people in a tough economy, she found herself under-employed. But rather than succumb to discouragement, Williams ventured into business with her twin sister, Veronica. Veronica has since moved on to other opportunities, but in Bella Jean Boutique Williams has found her true calling. "I love it!" she enthuses.
Keeping it all in the family, Williams's mother Elaine is now co-owner. Her influence extends far past the five years Bella Jean has been running. "I taught all my daughters how to sew," says Elaine. "I felt like a sewing machine should not be a mystery to them. I felt like they could learn how and then forget it if they wanted to."
"I hated it," Williams laughingly confesses. But she picked it up again as a teenager and has been joyfully sewing ever since. Now, Williams is pleased to pass on her knowledge to the next generation. She runs weekly private and small-group sewing lessons out of the boutique.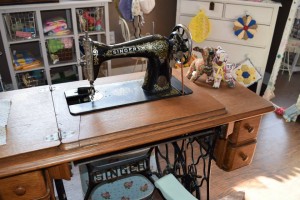 Flexibility and relationship-building are hallmarks of Williams's teaching style. "Some girls have been with me for a couple of years, some of them come in for the summer break. It just depends on a family's schedule." She also works with families to ensure that young students are sewing projects that excite them, teach them new skills, and add useful pieces to their wardrobe.
Reading and adjusting patterns, measuring fabrics, creating a three-dimensional product from a two-dimensional plan… these practical skills are also highly mathematical. Says Williams, "Some of the kids that come in will talk to me about their school day. They'll say the random things that I know I said when I was in school. 'Why am I even learning this? When am I going to use it when I get out of school?' I tell them, 'This is all math. I use math every day.'"
Williams counts herself fortunate to pass on the gift her mother gave her. "I really want to make it a place where young girls can learn how to sew and then work for me," she says. "Some of them are starting to come and work for me and it's pretty neat to see that. They get excited about making money. And then they get to teach other students, too."
There's another aspect of her business that Williams especially enjoys. "I love working with brides and the wedding party," she says. "The gown is often the biggest part of a bride's wedding day. I love making their day because often when they come in here they're happy with the gown but unhappy with how it fits them."
Williams has plenty of experience solving such issues. Last year alone, she handled 75 bridal gown alterations. She also created five custom gowns–a process that, ideally, requires at least six months' notice from the bride.
Commissioning a custom gown can change the entire wedding experience, allowing a bride much more input. It can also provide a lovely opportunity to reuse and reimagine components of an heirloom dress.
Says William, "With a custom gown, you get every fitting and you get to make decisions about everything along the way. It's custom fit to you, so it's all inclusive. It's a completely different kind of experience. You get to say, 'I love this about these five gowns,' and then you get to have all of that in one gown."
Sounds great, but what about the price? Williams is quick to applaud brides who luck into amazing deals–the discounted gown, the second-hand dress. But for many women, she says, an off-the-rack purchase can end up being quite (and sometimes surprisingly) expensive. There's the gown price, plus alteration fees, and any accessories you're tempted into purchasing. Couture-conscious brides may do well to investigate the cost of a custom-made gown; it may be comparable or only slightly more than what they had already planned to pay.
Bottom line? Whether your sewing project is big or small, it's well worth a visit to Bella Jean Boutique on 2233 South Bay Road in Olympia. Regular operating hours are weekdays from 9:00 a.m. to 5:30 p.m. For custom work or private appointments, call 360-464-5480 or email info@bellajeanboutique.com.