This year, instead of making reservations, consider making your Valentine (or Valentines) a special feast at home. Whether it's for your spouse or a date, your parents, your kids or a group of single friends, putting your heart and soul into a homemade meal is a great way to show your love and appreciation for them.
Locally owned Bayview Thriftway and Ralph's Thriftway stores have everything you need to create a feast to remember. You'll find Valentine plates, napkins and everything floral from bouquets of red roses to festive floral centerpieces.
Here are some simple menu ideas for celebrating Valentine's Day with your loved ones.
Breakfast in Bed
Surprise your sweetie with a delicious breakfast in bed. Pick up Isernio's all-natural breakfast sausage links in the meat department, and serve them alongside Eggs en Cocotte (which sound and look much more complicated to make than they really are!), a slice of toast, some fresh berries and a cup of steaming hot Batdorf and Bronson's Dancing Goats blend coffee.
Brunch for the Family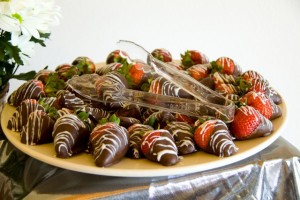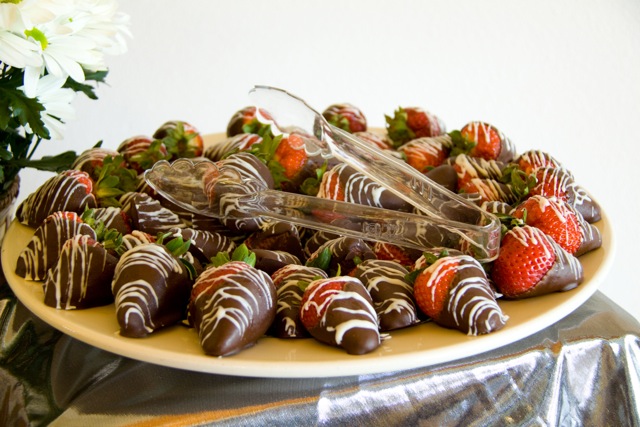 Apple French Toast Bake is a healthy, hearty one-dish breakfast. If you want to add an extra Valentine's Day touch, cut a heart stencil out of a piece of paper, place the heart on top of the warm French toast and just before serving it, sprinkle powdered sugar everywhere that isn't covered by the paper. For a heartier breakfast, fry up some Hempler's bacon while the French toast is in the oven.
Simple Romantic Dinner
Valentine's Day falls on a Saturday this year, and for many this is also a long weekend. Whether that means Saturday will be spent catching up on your honey-do home project list or binge watching a whole season of your favorite TV show, Slow Cooker French Onion Soup, a tossed green salad and a bottle of wine should make your Valentine happy. This recipe does need to be started a day ahead to caramelize the onions in the slow cooker, but the intense flavor is worth it. Start the onions caramelizing on Friday night when you go to bed and they will be done by mid-morning. Then you can just turn the slow cooker off and leave it covered until you are ready to start your soup later in the day.
Surf & Turf
If your Valentine's plans call for an over-the-top celebration meal, look no further than the meat and seafood departments of your locally owned Thriftway stores. Start with some thin slices of wild salmon lox. Spread herbed goat cheese on crackers and top with bite sized pieces of salmon. Pair that with a bottle of sparkling wine, a dry Riesling or wheat beer. For the main course, Steak and Lobster with Mushroom Pan Sauce is excellent.
Sweets for your Sweetheart
No Valentine's Day feast is complete without a sweet treat. Beautiful handmade chocolate-dipped strawberries will be available in both stores. Arrange them on a plate and serve with champagne, and for an added touch garnish rim the plate with fresh mint leaves, rose petals or red sugar sprinkles. Valentine petit fours from the bakery are bite-sized beauties decorated in pink, red and white. This Cherry Chocolate Heart Torte recipe will take some time to assemble, but the presentation will knock your Valentine's socks off. For the serious chocolate lover, this Flourless Mocha Torte speaks for itself. Chocolate, coffee, sugar, more chocolate, eggs and whipping cream… what's not to love?!
Bayview Thriftway and Ralph's Thriftway will help you make this Valentine's Day one to remember with a homemade celebration from the heart.
Bayview Thriftway
516 W. 4th Ave., Olympia
360-352-4897
Ralph's Thriftway
1908 E. 4th Ave., Olympia
360-357-8011
www.olythriftway.com