Successful weight loss outcomes are eye catching. Fad diets might lead to shedding a few pounds but rarely results in long term weight loss, overall improved health, and lifestyle changes. When you witness others having successful outcomes in effectively maintaining weight loss, you naturally want to try it for yourself. Then you want to share it when the program works for you. That is exactly what happened with Misty Suggs and Lonnie Lowe and their journey to lose weight with Ideal Protein Weight Loss.
Both Misty and Lonnie had struggled with losing weight on a variety of diets. Both had close friends who experienced success with Ideal Protein Weight Loss. When Misty tried the program she was so impressed she decided to change careers and become an Ideal Protein Weight Loss Coach. Lonnie was so effective with his weight loss that he was determined to bring Misty into his Tumwater Chiropractic Center to help others.
"I enjoy making the personal connection with people during their weight loss journey. Being on a diet is a struggle. I know how to encourage and support people with a lot of empathy because I have been there myself," explains Misty about her approach to coaching.
Ideal Protein is a science-based diet that allows the body to lose fat mass while maintaining lean muscle weight. It is a low carbohydrate and low fat diet. The program focuses heavily on educating participants about their body, healthy eating and behavior modification to produce lasting results. Long-term weight loss is accomplished by maintaining a food journal designed by the Ideal Protein Weight Loss Program as well as participating in individual and regular coaching, classes and weigh-ins.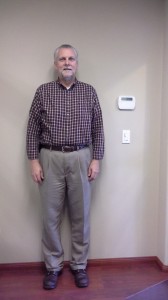 The Ideal Protein Weight Loss is a four-phase program that combines pre-packaged and regular foods with weekly consultations. During Phases 1 and 2, clients set weight loss goals and discuss how to reach that goal. In Phases 3 and 4, the emphasis of the program changes to weight stabilization and post-diet living, mainly habits to avoid gaining the weight back. During the program, a body composition scale is used to measure body fat percentage, hydration, lean muscle mass, bone mass and metabolic age in addition to measuring size of chest, arms, waist, hip and thighs.
"We talk about maintenance and motivation from the beginning and what caused them to reach their starting weight. I get to know the client and talk about adopting healthy habits, which was the experience with Lonnie," explains Misty.
Lonnie was the heaviest he had ever been in his life in April 2014 weighing in at 310 pounds. "I had tried juicing, cleansing, and other diets but nothing seemed work. A friend of mine had lost 120 pounds on the Ideal Protein Diet so I knew it was an effective program. I started the program in May and by September I had lost 80 pounds."
Lonnie described his pre-Ideal Protein lifestyle as busy and full of bad eating habits. As a business owner, who cared for aging parents, he had started to gain weight over the years in pursuit of comfort food. "My portion control was out of control. I was a three-plate kind of guy at the Chinese buffet. My busy lifestyle led me to fast food joints where I would eat in my car. I did not think about what I was eating or how much. My first Ideal Protein meal was oatmeal. I thought there is no way this is going to be satisfying and filling. That was the turning point for me. It was filling. Right then, I knew I could do it."
The Ideal Protein diet focuses on body composition and how the body fluctuates during weight loss. "What I have found effective is the weekly body composition, coaching and accountability. When people lose weight, they can lose fat, water or lean muscle. I lost 15 pounds right away by just cutting out sugar. The next week I only lost 2 pounds but my fat pounds were way down. I would have been frustrated had I not known about my body composition. The feedback is very helpful and motivating," shares Lonnie.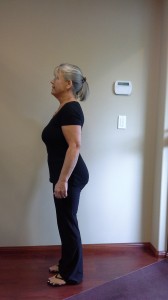 Misty has been able to help many people as an Ideal Protein Weight Loss Coach, including Betty Garrett who lost 30 pounds in just four months. "It was time for me to make a change. I was tired of being overweight, uncomfortable in my clothes, and having difficulty breathing. The Ideal Protein Weight Loss program is a commitment but so worth it. You see results in a very short time, which gives you the incentive to keep going. Misty Suggs is knowledgeable, friendly, encouraging and tough with a big heart. I just love her."
Misty will be offering her free weight loss info sessions twice a month at Tumwater Chiropractic Center. The hour-long workshop will include Ideal Protein food samples, a free body composition, and information about the program. Just call 360-570-9580 to register or learn more about the Ideal Protein Weight Loss program.
Tumwater Chiropractic Center
128 D Street SW
Tumwater, WA 98501
Sponsored