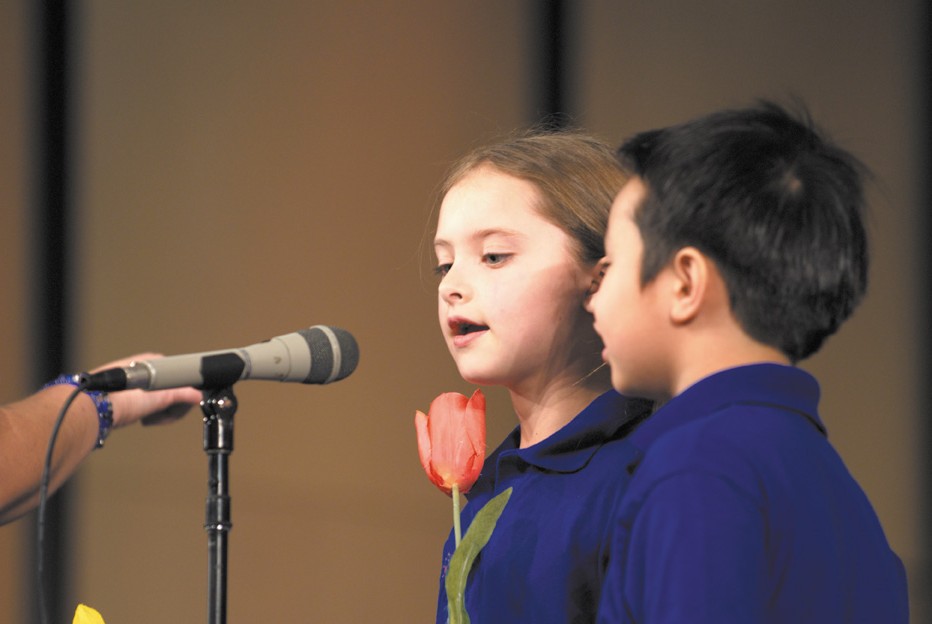 By Gale Hemmann

The holidays are quickly approaching. Social gatherings, Christmas wish lists, baking, and the feat of finding the perfect tree loom ahead in the coming weeks. It's never too early to plan in some fun – the kind you can just take in and enjoy. And parents are looking for ways to keep kids entertained on rainy Washington days and over the upcoming winter break.
One way to get in the holiday spirit is to attend a live concert or performance. Fortunately, Thurston County offers many affordable options for family-friendly entertainment, from traditional (think Christmas carols and orchestras) to contemporary (like the Olympia Family Theater's How the Slug Stole Solstice). There are also some wonderful multicultural offerings, such as a Hawaiian Christmas music event.
I took a look ahead at some of the holiday events in our area. Most of these events are free or low-cost. Some do have a moderate cost, but would make a great special outing, and many benefit a good cause. From sing-alongs to bagpipes, ballet to youth choirs, there's something for every age and interest.
Thurston County Holiday Concerts and Entertainment Highlights: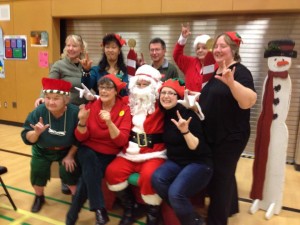 Lacey
Carols and Tree-Lighting: Listen to traditional carols by local school choirs and watch the old-fashioned tree lighting ceremony at Huntamer Park on Thursday, December 4, from 6:00 – 6:30 p.m. Fee cocoa from Olympic Crest Coffee, Santa on a Santa-mobile, and an animated holiday display make this event a good bet for families.
Sounds of the Season: Saint Martin's University Chorale, the South Puget Sound Community College Choir, and the Washington State American Legion Band come together for two concerts in their "Sounds of the Season" show. One concert takes place on Friday, December 5 at 7:30 p.m. at Saint Martin's University (see "Olympia" section for additional listing). Admission is free, with donations accepted. The concerts will include carols from the 1500's to the present, and a group sing-along portion.
Orchestra Concert: The South Puget Sound Community Orchestra and the Rose Garden Singers will be giving a free concert at the Lacey Community Center on Tuesday, December 9, from 7:00 to 8:30 p.m. This classical music event might be a good bet for older school-aged kids and teens.
Olympia
Olympia Family Theater: Come see the lively comedy How the Slug Stole Solstice at the Olympia Family Theater from November 28-December 21. Recommended for ages five and up. Prices range from $13.00 to $19.00.  You can also catch The Elves and the Shoemaker at three daytime shows from December 1-7. This fun, half-hour long show is great for all ages. Tickets are $5.00.
Harlequin Productions: Harlequin Productions always puts on a good show, and The Stardust Christmas Commotion looks like fun. This holiday musical comedy has a rating of "BTF – Bring the Family." The show runs from November 28 through December 31, 2014 (including a Christmas Eve show). Tickets are $20.00 to $32.00.  Read a full article about the show here.
An Irish Christmas: Kids love learning about other cultures, and An Irish Christmas promises an authentic good time. This PBS-featured show of dance, music and storytelling happens on Wednesday, December 3 at 7:30 p.m. at the Washington Center for the Performing Arts. Tickets are $16.00-$42.00 and can be purchased here – this one is more of a holiday splurge, but would make a great gift experience. (You'll also get a special viewing of the Gingerbread Village in the lobby.)
The Nutcracker: A Christmas classic, Ballet Northwest will once again be presenting The Nutcracker at the Washington Center for the Performing Arts. Featuring over 200 local dancers, the show runs from December 12-21. Tickets range from $14.00 to $33.00, with youth and other discounts available (purchase tickets here).
Olympia Choral Society: Catch a free performance by the voices of the Olympia Choral Society (OCS) at the "Night of Joy, Night of Peace" concert at the Koval Center for the Performing Arts from December 12-14. The Olympia Youth Chorus joins in the show. Donations are accepted to benefit the OCS scholarship program.
Tumwater
Yelm
Christmas in the Park: Come enjoy a free day of holiday entertainment sponsored by the Yelm Area Chamber of Commerce at Christmas in the Park on Saturday, December 6. Held at the Yelm City Park, this year's theme is "Snowflakes and Icicles Sparkling on the Prairie." The holiday parade begins at 9:30 a.m. Entertainment will be provided by several school bands and choirs from around Thurston County throughout the day. The day culminates in a Community Blessing and tree lighting.
I know it's early in the season. But, with so much spirited entertainment in store, can I get a "Merry Christmas?"
Thrifty Thurston highlights inexpensive family fun in Thurston County.  The weekly series focuses on family-friendly activities throughout our community.  If you have a suggestion for a post, send us a note at submit@thurstontalk.com.  For more events and to learn what's happening in Olympia and the surrounding area, click here.