By Leslie Merchant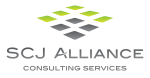 Certain people just get it. Math just makes sense, art is intuitive, and technology is as addictive to some as sweets are to others. Playing an instrument is instinctive for a lucky few. For local classical pianist Jeanine Jacobson, playing music is as natural as breathing.
I admit I fantasize about being an accomplished musician. I tried to get my family on board with some Christmas songs around the piano one year.  The outcome wasn't as I had imagined. So I get to live my musical fantasy vicariously through Jacobson, as she is my next door neighbor. This lady has some serious talent. I know this because there are days when I am treated to my own private little concert as the sounds from her piano float across to my patio. I am enchanted, I am curious, and I am going over to talk with her and get her story.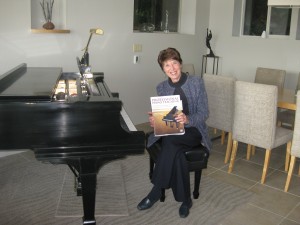 To say Jacobson is passionate about the piano is a gross understatement. It is clearly the language of her soul. "I studied piano from when I was five years old. My grandmother shipped her piano out here to me and that's how I was able to take lessons." Jacobson explains that her grandmother was a farm lady, and she was bound and determined that her children would not be farmers. She made sure her kids had piano lessons, and Jacobson's mother did the same for her own children.
Jacobson recalls herself, as a young girl, sitting on a stool next to the family radio. The Clifford and Clark Show, a piano and organ duet in the 1950s, was broadcast daily from the Olympic Hotel (now the Fairmont Hotel) in downtown Seattle. It was religion for Jacobson. "I had this sense of the sound of the piano. I was drawn to it."
Jacobson began teaching students to play when she was still a child herself, at the tender age of fifteen. She basically taught herself how to teach piano. Jacobson laughs as she says she would like to pay back all the kids she taught in those early years. All I can think is how lucky they were to have been taught by a real prodigy.
After marriage, family and twenty five years of independent teaching, Jacobson went on to receive a Doctorate in Piano Performance and Piano Pedagogy. Unlike most of her peers in the program, Jacobson had years of hands-on experience actually teaching others. With a doctorate under her belt, Jacobson was offered a job at California State University, Northridge. The available curriculum, in her opinion, did not meet the needs of her students. "I used texts that were on the market, but most of them taught history and theory rather than the how of teaching. I had a particular philosophy of teaching in mind." So what do most folks do when they find that the material given to them is inadequate? If they are anything like this writer, they grumble, complain, and deal with it. If they are Jeanine Jacobson, they write their own textbook on the art of teaching piano.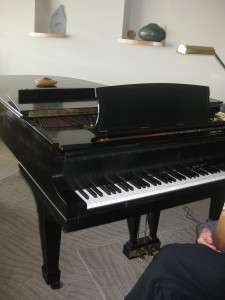 In 1993, Jacobson was reunited with a former professor at a conference, and they began talking about writing a text on teaching. Fast forward a dozen or so years and her former professor becomes her editor. Jacobson published the first of two text books entitled, "Professional Piano Teaching," in 2006. Her second text, an in-depth follow-up is due out February 2015.
Jacobson describes the real impetus for writing her text. "My heart is for the independent teacher who has never had a chance to go to college and major in music or teach a pedagogy class. Most of what's in the book is the stuff I have learned on my own."
At home, Jacobson has been blessed with a partnership as inherent as her beloved piano. "I have been married to (piano) a lot longer than I have been married to Carl." Fortunately for Jacobson, her husband loves music as much as she.  He tends be more of a listener and a singer, however, which suits Jacobson just fine. She believes their union was the fortuitous outcome of a high school romance.
For most of us mere mortals, life gets in the way of following our passions. Childhood fantasies fade as we take on other roles. When we finally stop to evaluate the passage of time, we tend to assume it's too late to follow our dreams. "We all have an instrument in our bodies. Music is an integral part of what we have been given as a gift. I took it as a profession. To be so moved by it, it is part of me." We should all be so perceptive as to recognize that the dreams of our youth really can become the passion of our lives.