By Kelli Samson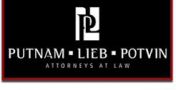 A couple of years ago, the state legalized the operation of cottage bakeries, setting forth a long-awaited host of guidelines, rules, and regulations. There were hundreds of us who couldn't wait to get certified to sell goodies out of our own kitchens, but very few bakers saw the entire intimidating process through.
Thankfully, Tumwater High School alumnus Trista Nesbit-Evans, proprietess of Olympia's Red Velvet Bakery, became one of approximately twenty or so in the state who has jumped through all of the hoops. She made her dream a reality with the certification of her home bakery.
She's been satisfying many dessert lovers' cravings across Thurston County ever since.
Trista herself has always had a sweet tooth.
She grew up baking with her grandmother and her mother in Tumwater. "Everything I know I pretty much learned from my mom. My house was the place to be after school because we had all the goodies," recalls Trista. "We'd bake pies and use the apples from the trees out in the yard. We'd pick berries together and make berry pies and jams. I grew up picking recipes out of the Betty Crocker cookbook and trying them out."
When she became a mother (her kids are 11-year-old son Gage, eight-year-old daughter Andin, and six-month-old son Nash), she wanted her kids to have those same fond memories that can only be made in the kitchen.
"I always have cooked with my kids because I think it's a valuable thing for them to learn. It's a little bit of a lost art. I want them to have those skills as they get older so they can be self-sufficient and not live out of the freezer section at the grocery store," explains Trista.
She also found that the kitchen was a place for her to unleash her creativity. "When I get stressed, I bake. There's something comforting about it," she adds.
She began her baking career when her two older children were both in elementary school. "When I finally had some extra time on my hands, it seemed like the right time to pursue my dream," says Trista.
She started with simply giving her abundance of treats away to friends and family. "I unloaded all of my goods on everybody because they loved them," she laughs. "My friends and family have always been so supportive. Sharing baked goods brings happiness to everyone and sharing my gift brings me happiness."
When the opportunity arose to become a licensed cottage bakery, she jumped in with both feet. Beginning her career at home this way gives her the flexibility to still be active at her older children's school and to care for baby Nash.
Becoming licensed to sell baked goods from your home is no small accomplishment. In addition to the home kitchen meeting incredibly high standards set by the state's Department of Agriculture, all recipes must have a certain degree of shelf stability. For example, nothing can be sold that needs refrigeration. The requirements are actually more stringent than they are for storefronts selling baked goods.
In order to meet these guidelines, Trista spent hundreds of hours pouring over the recipes she had already perfected for her family and friends. She had to figure out ways to tweak the ratios of the ingredients found in her over two-hundred time-honored classics in order to satisfy the regulations.
She desired to set her bakery apart from others with a name that evokes images of rich, classy confections. That is how she landed upon the apropos moniker Red Velvet Bakery when she opened a little over a year ago. "I also have a whole line of red velvet items that are very popular," adds Trista.
The best part? "My goodies are fresh, homemade, and preservative-free," she explains. She uses local and organic ingredients when she can.
The Red Velvet Bakery's website will make anyone's sweet tooth swoon. Her menu boasts everything from pies to breads, cupcakes to scones, and just about everything you can dream of in between. If you see something you like, you should place your order at least a week in advance of your event.
Her chocolate cake with peanut butter frosting is her number-one seller. "It's actually gone for $500 at an auction before," she shares.
And if you're gluten-free? No problem. She's got a section on her menu for those folks, too.
With the holidays coming up, Trista is starting her plans for her highly-coveted cookie platters. These boast a mouth-watering assortment of treats and are always a big hit. They're perfect for teachers, co-workers, and hungry family members.
Meanwhile, Trista has visions of a storefront dancing in her head. With the support of her community, it's surely just a matter of time.
You can visit the Red Velvet Bakery online at www.redvelvetoly.com or via Facebook.  To place an order, contact Trista at (360) 556-1468 or email her at redvelvetolympia@yahoo.com.