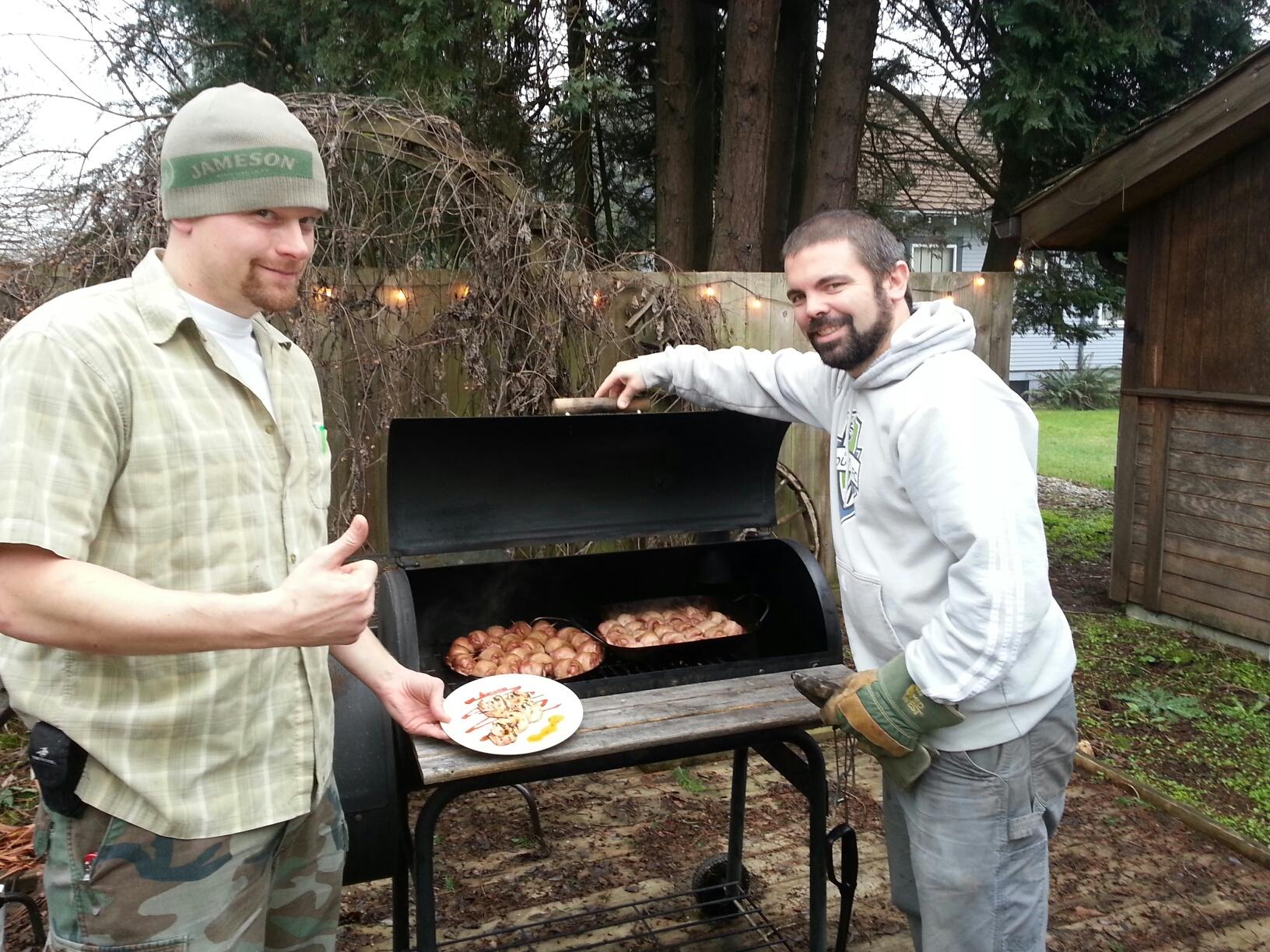 By Kelli Samson
Hunting season is upon us, and hopefully there will be those lucky enough to bring home some wild game. Unless you've got lots of time and know-how, you're going to need some help processing that meat.
This is where Northwest Sausage in Centralia comes in. Simply bring in at least 25 pounds of your clean and boneless cuts of elk, deer, bear, or beef; choose from three different types of sausages and six types of pepperoni; decide among the various seasonings, and owner Julie Pendleton will be sure the rest gets taken care of.
Pendleton is the daughter of Dick Young, the larger-than-life founder of Dick's Brewing Company (1994) and Northwest Sausage and Deli (1983). With these businesses, her father created legacies of both quality brewing and Old World-style smoked sausages. Julie has been carrying on those family traditions since her father passed away in 2009.
After studying business at Western Washington University (WWU), Julie was employed outside of her father's businesses for five years. One day, he called her and asked if she was ready to come back to the family business, Northwest Sausage & Deli.  Julie knew instantly, the answer was yes. She was able to work alongside her dad for about five years, learning the operation of the family businesses.
With the passing of her dad, she had the choice to sell Northwest Sausage and Deli or to keep it going. She knew in her heart that she couldn't let it go.  "The deli, to me, is my dad. It is all of my childhood memories."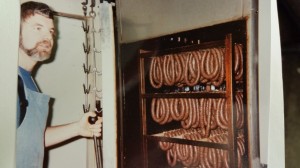 Area hunters are grateful. They have been making the trek to Northwest Sausage for over thirty years now, and for many it's an annual tradition.
"We'll see the same hunters from year to year, coming in, dropping off their meat, and having lunch and a beer in the deli with their buddies or their dad. A week later we'll call to tell them that their meat is ready, and they'll come back and do it all over again."
Northwest Sausage uses electric air smokehouses and the very same original recipes that Dick Young himself perfected. Dick began his career in the meat business working for Midway Meats in Chehalis as a teenager, eventually opening up Dick's Meats in Rochester. He and his family began Northwest Sausage in late 1983, and it's been a destination for locals, travelers, and hunters alike ever since.
The turn-around time for processing the meat is one to two weeks. They make summer sausage, pepperoni, and kielbasa or Polish sausages, and they have samples (with beef) for tasting so that hunters know what flavors they're getting.
Not a hunter? No problem. The meat case in the deli's got you covered.
"We process the same types of sausages from beef, all available in our meat cases to purchase at the Deli. We do lunch meats, barbecue pork and jerky, and other varieties of sausage. We also produce frozen products from pork, like bratwurst, Andouille, breakfast sausage and chorizo. Our lunch and dinner menu is based off all the products we make here, too," explains Julie who notes that the lunch menu is served daily and dinner menu Thursday and Friday nights.
"The deli is a well-oiled machine," she chuckles.
It's like the legacy left by her dad: steady, dependable, tried-and-true, something you can depend upon. It speaks to the values of the Young family and what they started together over thirty-years ago when she was just a little girl.
Lucky for us, the Young family also believes in sharing. In addition to their meats and sandwiches, the deli also prepares soups.
Cabbage & Andouille Soup
1 lb. Andouille (or Polish Sausage) sliced 1/4 inch thick
1 onion (6 oz.), peeled and chopped
1 large clove garlic, peeled and minced
5 cups fat-skimmed chicken broth
1 bottle (12 oz.) Dick's Golden Ale or Dick's Silk Lady
1 pound thin-skinned potatoes (1 1/2 in. wide), scrubbed and quartered
1 1/2 quarts finely shredded green cabbage (about 1 head)
1 cup sliced carrots (1/4 in. thick)
1 teaspoon coriander seeds
1/2 teaspoon whole allspice
1/2 teaspoon peppercorns
Salt & Pepper to taste
Preparation
1. In a 5- to 6-quart pan over medium-high heat, stir sausage often until lightly browned, 6 to 8 minutes. Spoon out and discard all but 1 tablespoon fat from pan.
2. Add onion and garlic to pan; stir often until limp, 3 minutes.
3. Increase heat to high. Add broth, beer, potatoes, cabbage, carrots, coriander, allspice, and peppercorns (wrap and tie spices in cheesecloth if desired). Cover and bring to a boil; reduce heat and simmer until potatoes are tender to bite, 10 to 15 minutes. Discard spices if wrapped.
Find Northwest Sausage and Deli on Facebook or via their website at http://nwsausage.com/.
Northwest Sausage & Deli
5945 Prather Rd. in Centralia
(800) 586-7760
New Hours Starting in November:
Monday, Tuesday, Wednesday: 9:30 a.m. – 5:00 p.m.
Thursday, Friday, and Saturday: 9:30 a.m. – 9:00 p.m.
Hungry for prime rib or steak?  Visit Northwest Sausage and Deli on Thursday or Friday evenings.