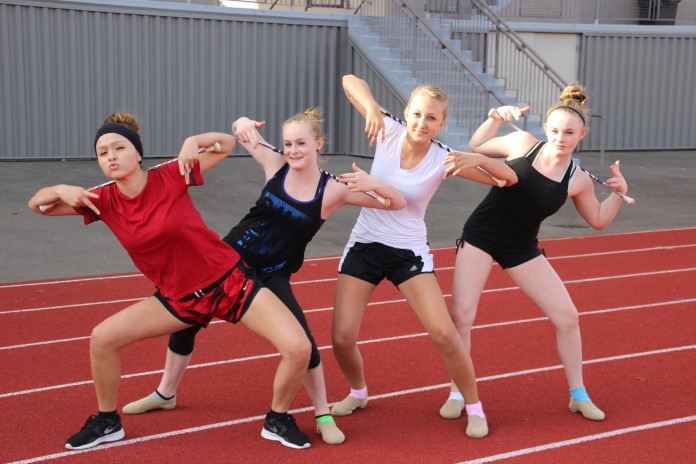 By Gail Wood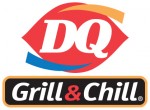 Somehow, they made the complex – catching and throwing a 25-inch baton – deceptively simple.
As the baton twirled in the air high above them, they'd dance or do a cartwheel, then when the falling baton was right above them, they'd reach up and catch it, spin it magically in their hands and then fling it skyward again.
At the same moment they were dancers, gymnasts and baton twirlers.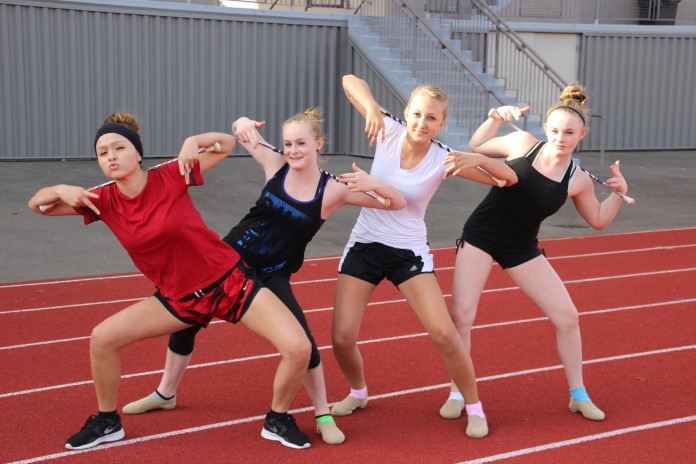 A couple of times a week, Olympia High School's four entertaining baton twirlers – Natalie Jonen, Valea Higheagle and twin sisters Catiana and Kirsadra Welsheimer – practice their unique craft. One day, they all hope to be twirling in college, on a baton twirling scholarship.
Last year, Catiana and Kirsadra, who are freshman at OHS, competed on the U.S. World Cup team in the Netherlands. They were the youngest members on the U.S. team.
"It was pretty amazing," Kirsadra said about competing in the Netherlands. "It was really a life changing experience for me. It really pushed me to work harder and to focus on competing at Worlds again."
For Catiana, the challenge of twirling a baton, tossing it as high as 50 feet into the air, is painfully obvious.
"Well, a challenge is catching the baton and hoping it doesn't hit you in the face," Catiana said with a smile. "That's happened before."
Another challenge for Catiana is rolling the baton around her waist.
"Personally, my trouble is rolls," she said. "You have to get it around your body. I have trouble with that."
The twin sisters got an early introduction to baton twirling. They were two and a half when they first started and it wasn't long before they were marching and twirling in their mom's baton twirling class. Judy Welsheimer, the twin's mom and the Olympia High School coach, has been coaching twirling for over 30 years. She started twirling when she was seven.
"So, my whole life I've been twirling," Judy said as she watched her four twirlers practice at Ingersoll Stadium. "I went from a parks and rec program to competitive twirling to coaching. But I found that I enjoyed coaching more than I did competing."
Judy currently has about 40 students in her Fantasia Twirling Corps, which is her baton twirling studio in Olympia.
As a twin sister, Catiana figures she always has someone to challenge her to get better. There's a healthy competitiveness between the two.
"We push each other, but we also congratulate each other," Catiana said.
With their eyes on returning to the U.S. World Cup team, the Welsheimer twins practice five to six days a week. Besides practicing the twirling, they also work on their gymnastics, doing cartwheels, spins and walk overs.
Natalie got started in baton twirling five years ago when her mom signed her up for Judy's class.
"She said she thought that would be a cool thing for me to do," Natalie said. "She was right. What I like about it is it has a bunch of different skills in it. And you look good while doing it."
These baton twirlers showcased their skills on Friday night as part of the half-time show of the Olympia vs Stadium home football game. As an added entertainment – for the crowd and for the twirlers – they used torch batons. Attached to each end of the batons were cloth soaked in kerosene.
"It does add a little level of anxiousness," Natalie said. "I've been burned before on my arm. I was burned two weeks ago. It just leaves a black mark and burns off a little hair."
But practice helps to tone down the anxiety dial.
"We've done it before," Valea said. "We've practiced a lot. We know how to do it."
For Valea, the lure to baton twirling is the challenge of doing a choreographed routine to music. Judy puts together the musical routines for her twirlers.
"I like the way it incorporates a lot of different things like dance and gymnastics," Valea said. "And it's very rare that you find twirlers. So, I like that. And I like the way you can express yourself by twirling."
Besides the satisfaction of being able to perform in front of classmates and even at international competitions, Catiana has another reason for her love of baton twirling – there's a social side to it.
"I get to spend time with my friends and I get to have the experience of international competition and being the best," Catiana said. "That's a good feeling."
When Judy brings her daughters or someone else to nationals, she encourages them to make friends.
"When we go to nationals, one of my assignments is to meet a new friend," Judy said.