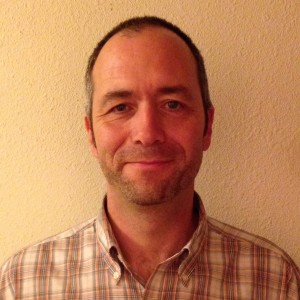 While acupuncture has only been offered in Olympia for approximately the last twenty years, it is one of the oldest, most commonly used medical practices in the world. Originating in China at least 2,500 years ago, acupuncture has been steadily increasing as a form of treatment for patients in the United States. Annually over three million American adults are treated with acupuncture.
Ken Smith, a Licensed Acupuncturist has been practicing acupuncture locally for nearly fifteen years.  In that time, Smith has treated patients for debilitating pain, sports injuries, infertility, premenstrual syndrome, sleep disorders and more.
Smith, originally an English as a Second Language teacher, had not considered acupuncture as a form of treatment or as a profession before moving abroad. He was first indirectly introduced to acupuncture when living in Korea. His teacher had a small break in her ankle. She had put off any form of treatment, "As older people tend to do," chuckles Smith. Then after one acupuncture treatment, Smith reported she was literally jumping up and down on the previously injured ankle. This caught his attention. Smith became insatiably curious about acupuncture. Then while teaching in Japan, he befriended a second generation acupuncturist. His curiosity about acupuncture grew.
"At first, acupuncture was a mystery to me that I wanted to unravel. I did not originally intend to be a healer and help people. I wanted to figure out how it worked. It intrigued me endlessly. Now I do serve people through acupuncture. The methods of acupuncture still fascinate me as every patient's condition varies and therefore every acupuncture treatment is different," explains Smith.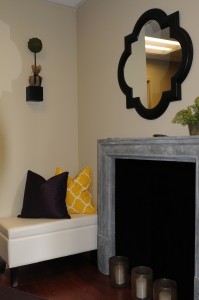 The general theory of acupuncture is based on the premise that there are patterns of energy flow (Qi) through the body that are essential for health. Disruptions of this flow are believed to be responsible for disease. Acupuncture corrects imbalances of flow at identifiable points close to the skin.
Smith explains that the needles are the biggest question for most people who are not familiar with acupuncture. "I offer a free consultation for new patients so that they can meet me and see what acupuncture would entail. They can actually see what the needle is. Really, it is just a tiny pin. It is thin as a hair. I once literally described it as 'thin as my own hair.'  My patient later complimented me on my thin hair. I still get a good laugh at that thinning hair comment."
Commonly patients come to Smith due to headaches, back pain or some type of joint pain. Lately he feels most patients are seeking treatment due to stress. "Stress is an epidemic in a lot of our communities. People are working really hard to earn money and have limited time. We are over scheduled and that creates stress. I see a lot of patients with insomnia and sleep disorders. Acupuncture is an effective treatment for these conditions. And many people have not found relief from Western medicine."
Smith received his acupuncture license, a three-year course of study from the Pacific College of Oriental Medicine in San Diego, California. He has subsequently earned advanced acupuncture certifications from China and in electro acupuncture from Vietnam.
He currently serves on the faculty of the Seattle Institute of Oriental Medicine as well as providing a private acupuncture practice located in the Tumwater Chiropractic Center.
"We are fortunate in this community because all Washington state employees' insurance cover acupuncture as well as all the school districts in Thurston County. Patients can also self refer, which is nice for people." Smith also accepts referrals from traditional medical doctors and is a preferred provider for the Veteran's Administration.
To learn more about acupuncture or to schedule a consultation call Ken Smith, Licensed Acupuncturist at 360-923-0826 or visit his blog by clicking here.
Tumwater Chiropractic Center
128 D Street SW Suite A
Tumwater, Washington 98501