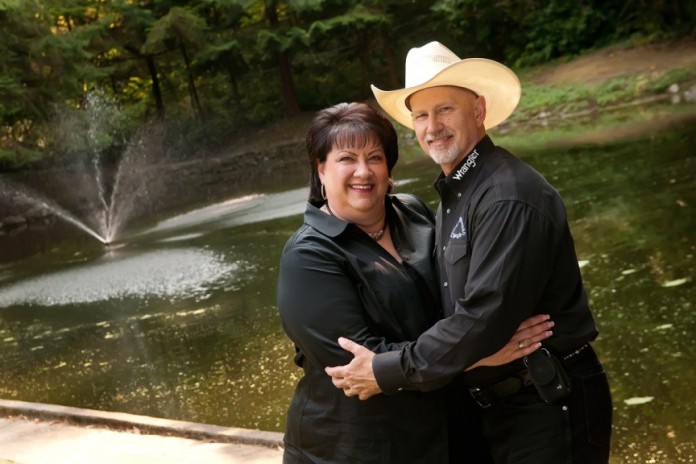 Submitted by Hartley Jewelers
"My original wedding ring was just a solitaire," says Peggy Miller, who recently celebrated her 40th wedding anniversary to husband Mike Miller. "We were only 19 years old and on a shoestring budget."
Many years ago, Peggy went to a jeweler to see about having her ring redesigned. "I had a vision of what I wanted to do, but they told me it couldn't be done."
Miller tucked the idea away and nearly forgot about it.
In recent years, Miller, who is the Director of the Miss Washington Scholarship Organization, worked closely with Hartley Jewelers to create custom rings for pageant winners and supporters.
"Having worked with them on those projects, I knew they always want to make sure they do the right thing for you," she says, "and to help create what you're looking for."
She broached the subject of her wedding ring with Rick Hartley, who quickly came up with ten different sketches of redesigned rings based on what Miller told him she would like to see.
"Rick is so good at seeing someone's vision and understanding what they're asking for," Miller says.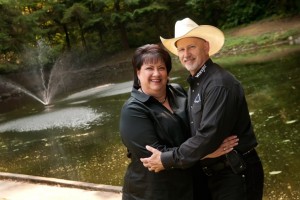 She then took the drawings home and showed them to her husband; they both picked the same favorite, and the process of creating a beautiful new one-of-a-kind wedding ring began.
The couples' original wedding rings both had shafts of wheat incorporated into their designs, significant to Miller who spent time growing up on the wheat farms of her grandparents, aunts, and uncles in the Pullman area of Eastern Washington.
"I spent a lot of time over there as a kid, visiting relatives in the summer," she says. "It's like a second home to me."
Miller's new ring keeps that wheat motif but expands from one solitaire to a total of 15 sparkling diamonds.
"When my mother-in-law passed away, we inherited her anniversary band," says Miller. "So all of those diamonds now frame the solitaire, and the additional gold is from that ring, as well." Hartley Jewelers is often able to repurpose stones and gold from otherwise unused jewelry that may still have important sentimental value. It is an effective way of getting custom jewelry created at a lower cost.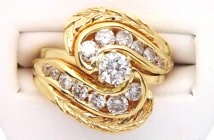 Miller hoped to keep her original ring as part of the new design. If you turn the new piece over, you can still see the lines of the original band that holds the solitaire running underneath the added swoosh of diamonds swirled by new wheat shafts.
"The diamonds and wheat are laying on top of my original ring," she says. "That was important to me, to keep that intact."
Rick Hartley first made a wax mold of the new ring, which Miller instantly loved.
"It was a very easy process," she says of the custom design. "I was made to feel very comfortable. They don't ever rush you; they take their time, which I appreciate. They're just the nicest people and so helpful."
And seeing the finished ring – slipping it on her wedding finger for the first time?
"It was very emotional," she says, smiling "It was everything I'd hoped it would be and more."