By Doris Faltys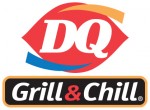 "Drum majors need to feel comfortable in front of the band," says Dan Lundberg, Music Director for the Olympia School District and Band Director for Capital High School. "Our marching band this year has about 195 students. First thing in the fall we teach the new students how to march eight steps to five yards. The band needs to get comfortable with the football field. The drum majors stand up in front of that group of people and lay it all out. They need to want to be a leader."
"I usually start noticing in November who might be interested in being drum major for the following school year," adds Lundberg. "Sometimes it comes up during basketball. They stand up and help conduct. Sometimes a student will start taking on more leadership roles in the band, helping out more."
Drum Majors for the Capital High Band for this school year are Alexis Gjurasic, Matthew Zeller, and Rio Faltys-Burr. They talk about when the desire to become a drum major surfaced.
"I started the beginning of sophomore year thinking about being drum major," says Zeller.  "I saw how much fun the drum majors were having; saw how helpful they were. I wanted to help. I thought it would be a great way to spend my senior year. I like the leadership possibilities. I wanted to serve the band family I've been in for the last three years."
Faltys-Burr adds, "I started to think about being drum major at the beginning of junior year. It looked like a great experience and a ton of fun."
Says Gjurasic, "I have wanted to be a drum major since freshman year, once I got comfortable with everything in this big gigantic program.  I attended middle school at Evergreen Christian School.  There were twenty one students in my eighth grade class.  I was late to the first summer band practice before freshman year.  Everyone was already playing.  It was a gigantic room and the music was blasting. An older band member helped me. That night ended up to be a ton of fun.  As a drum major I want to take responsibility for my band family in a special way."
The election process starts in the spring with a notice on the band room bulletin board announcing the upcoming date for band elections. Sign-up sheets are posted for each band position, president, vice president, secretary, treasurer, and drum major.  More than one name per line signifies an intention to share the position, for example co-presidents.
"It is good to have more than one drum major because the students in the band need to be able to see the beat," Lundberg explains.  "The University of Washington Husky Band has four conductors and two drum majors."
Campaign posters go up around the band room.  On election day, the candidates visit each of the three band classes: Ninth Grade Band, Concert Band, and Wind Ensemble.  Campaign speeches are delivered.  Typically the drum major candidates create a video.  View the trio's campaign video, which contributed to their success, here.
The videos are viewed and ballots are then cast by all band students except the seniors.
"This is the first time the seniors don't get to vote for the Drum Major," adds Mr. Lundberg.
"Drum majors need to learn about the games," adds Lundberg, explaining what drum majors must know to be successful.  "They need to know when it is okay to have the band play, when they cannot. One time, the band got fined for unsportsmanlike conduct for playing at the wrong time during a game."
"They can pretty much take care of business," he continues.  "If I am gone for some reason they can take over. One night we were at a play-off game.  I got a call that I needed to be handling district business for the rest of the game. The drum major took over all the way through the evening before anyone realized."
"We have a commitment to the band," says Gjurasic in reference to her job as drum major.
"We need to be able to represent the band," explains Faltys-Burr further.  "We are the face of the band.  We need to have a strong presence and be able to be in control of a lot of people; be able to lead people."
"We take what was good from last year and add our own flare," Zeller says.  "Also, we need to be  charismatic."
Lundberg comments, "I have 195 kids and two daughters. Band is a four year process. It is about work ethic. Drum majors are an excellent example of work ethic.
"What students in band learn here is a four year process," Lundberg shares. "It is like a family.  It is a different way of life. I try to teach these kids life lessons. Some of those lessons are pretty hard to handle."
"Most students have band four years together with class every day," summarizes Gjurasic.  "We spend a lot of time together. It is not just concerts and football games. As drum majors, we are part of an important tradition."
The drum majors respect Lundberg's leadership.  "He is one of the most involved teachers at Capital," comments Faltys-Burr.
Zeller chimes in, "He is so experienced and is able to pass that along to help us each become better as a person and musically."
Gjurasic adds, "Mr. Lundberg creates an accepting atmosphere inside the band room. He has important traditions that he does every year, like handing out paper and crayons so each band student can make a Mother's Day card, and keeping up the grass circle, Lundberg's lawn."
These three drum majors will have their first experience leading the Capital High School band on Friday, September 12, at Ingersoll Stadium.  It will be a big night. It's not only the the cross town rivalry game between Capital High School and Olympia High School, (called the Spaghetti Bowl because of the fund raiser dinner for the local Rotary held in the Olympia High School cafeteria prior to the game), but also the University of Washington Marching Husky Band, 280 strong, along with their cheer staff and announcer, is coming down from Seattle to perform at the game! The band will perform pregame and half-time, along with the Capital High School and Olympia High School bands. It is sure to be a memorable night.
Part of the ritual of game night is listening to the after game wrap up by the band.  They typically play four to six songs as the audience leaves the stands.  The best part of this post game event is the call-and-response the drum majors lead at the end.  Most times, it is the loudest vocal noise heard all night, and goes as follows:
Drum Majors, "Band, what is your motto?"
Band, "Best in the west."
Drum Majors, "Band, what is your motto?"
Band, "Best in the west."
Drum Majors, "Band, who rocks the house?"
Band, "The Band rocks the house."
Drum Majors, "Band who rocks the house?"
Band, "The Band rocks the house."
All, "And when we rock it…We rock it all night long!"
And they do.
Tickets for Friday's game go on sale at both Capital High School and Olympia High School on Wednesday.  You can follow the Capital High School band on Facebook.