By Alyssa Ramsfield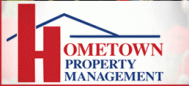 Books are a powerful tool for learning. They have the unique ability to take readers on a journey. One minute you can adventure across the world solving a murder mystery and the next minute, you could travel back in time to the wild west. The possibilities are endless. Bringing these explorations through reading to children in our area has been the focus for the South Sound Reading Foundation for 13 years.
"It started as part of the National Reading Foundation," explains Executive Director, Jennifer Forster. "They had done extensive research about early childhood reading and compared successful elementary reading to high school graduation rates. They came up with a goal that 90% of all students would be reading at grade level by third grade. The National Reading Foundation then started promoting this goal and encouraged local areas to adopt their own reading foundation. Thurston County and Mason County community members believed in the value of the message of this goal and wanted to see students in our area succeed. In 2001, with the National Foundation, we launched the South Sound Reading Foundation."
"Our message at South Sound Reading Foundation is a fairly simple one," describes Forster. "Children that read at least 20 minutes each day are striving for that goal of reading at grade level. We encourage this daily reading to be done as a family. It's a great way to build a strong mind and a strong relationship with your child. It has been shown over and over again that children who have parents that read with them are successful readers."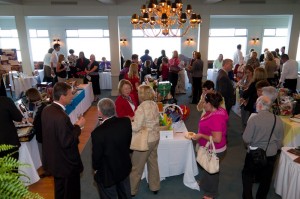 Families across our community strive to meet reading goals. "We serve 40,000-60,000 children and their families each year. We try to spread our message of reading and hand out free books by being very accessible," adds Forster.  "Whether it is a school open house, Hands On Children's Museum Free Friday Night, or Sand in the City, we are constantly making ourselves available to children in need of a good book! It's enjoyable to help children find books that match not only their reading level, but also their interests."
"Funding is a group effort among our community," says Forster. "We've partnered with school districts, written grants, and hosted fundraisers like "Books by the Bay". Most of our books are donated. We are lucky to have so many people willing to bring in books to give to students. The money we raise usually has to go towards buying picture and bilingual books. They always seem to go quickly."
This year's "Books by the Bay" fundraiser is set for Friday, August 8. "Authors, live music, appetizers, and literacy games are all on the agenda," points out Forster. "Guests are asked to bring a children's book along with the ticket fee to help fund our foundation. We will also have a silent auction that is literacy themed. It's going to be a great night!"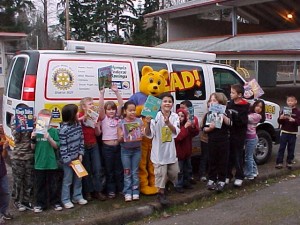 Authors on hand for this year's events are Terry Lynn Johnson, award winning author of ICE DOGS and Barbara Hicks, author of the books that Disney turned into Frozen. Some of the auction items include weekend getaways to the San Juan Islands and Alderbrook, signed books, book baskets, and tickets to local activities.
Are you interested in supporting free literacy in our community? Check out South Sound Reading Foundations donation page or join in on the fun at Books by the Bay.
Books by the Bay
Friday, August 8th at 6pm
Port Plaza Olympia, WA
$35 tickets include dinner, drinks, and live music